Watch This Space / Australia Council
Four Year Funding EOI 2019
STILL ALIVE AFTER 25
2018
Creative Program celebrating our 25th Anniversary, featuring projects from Mparntwe/Alice Springs-based artists.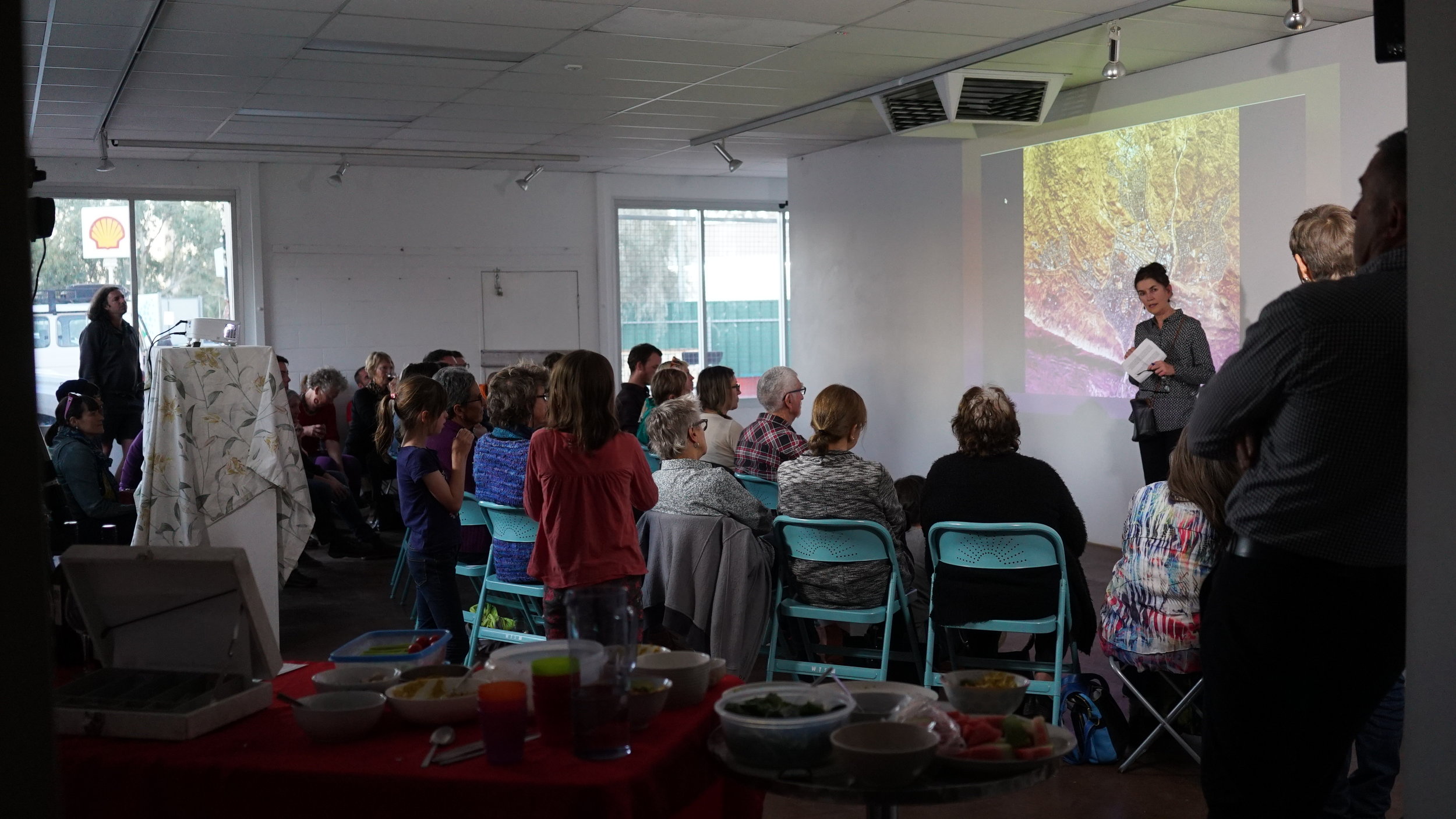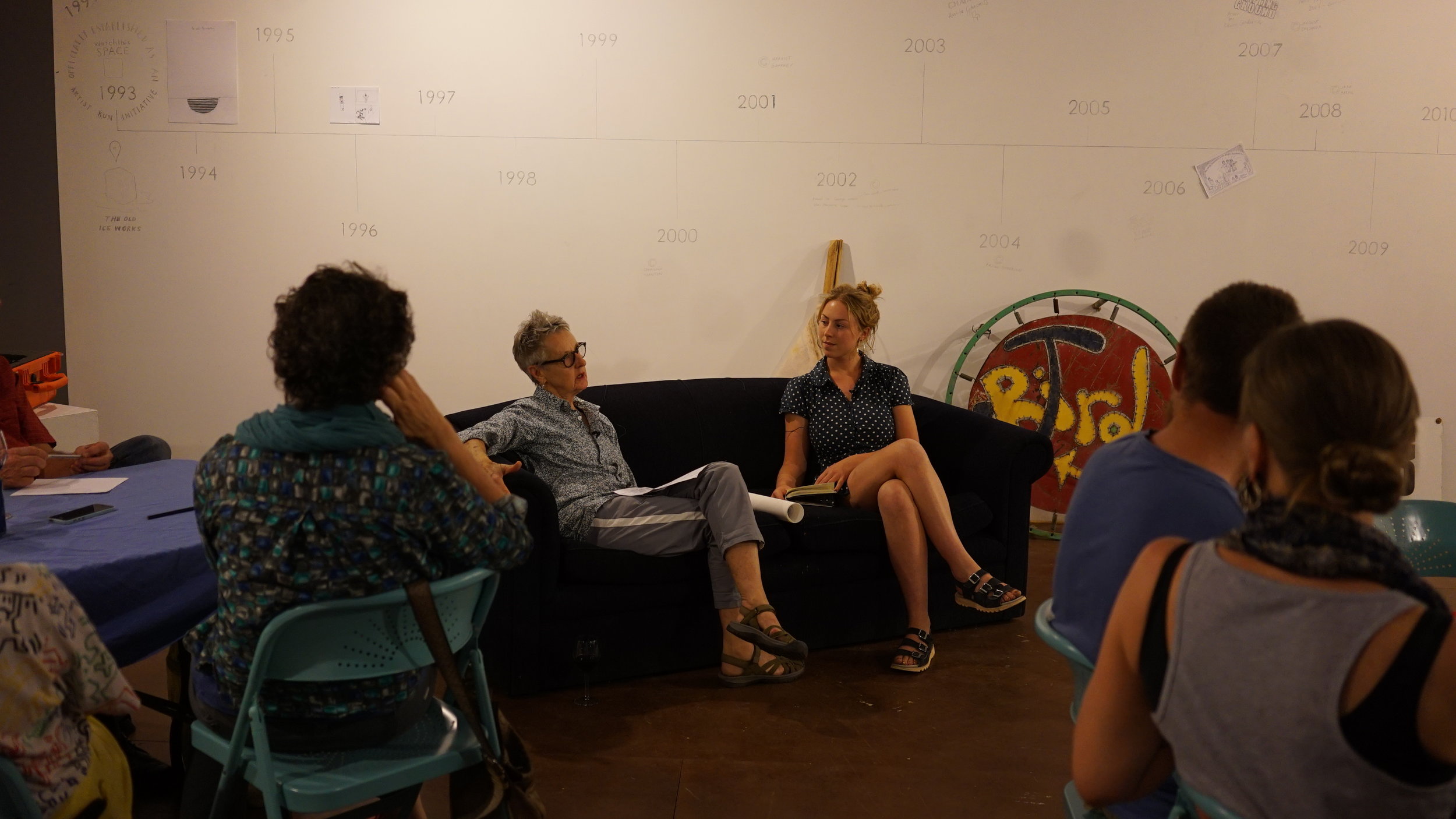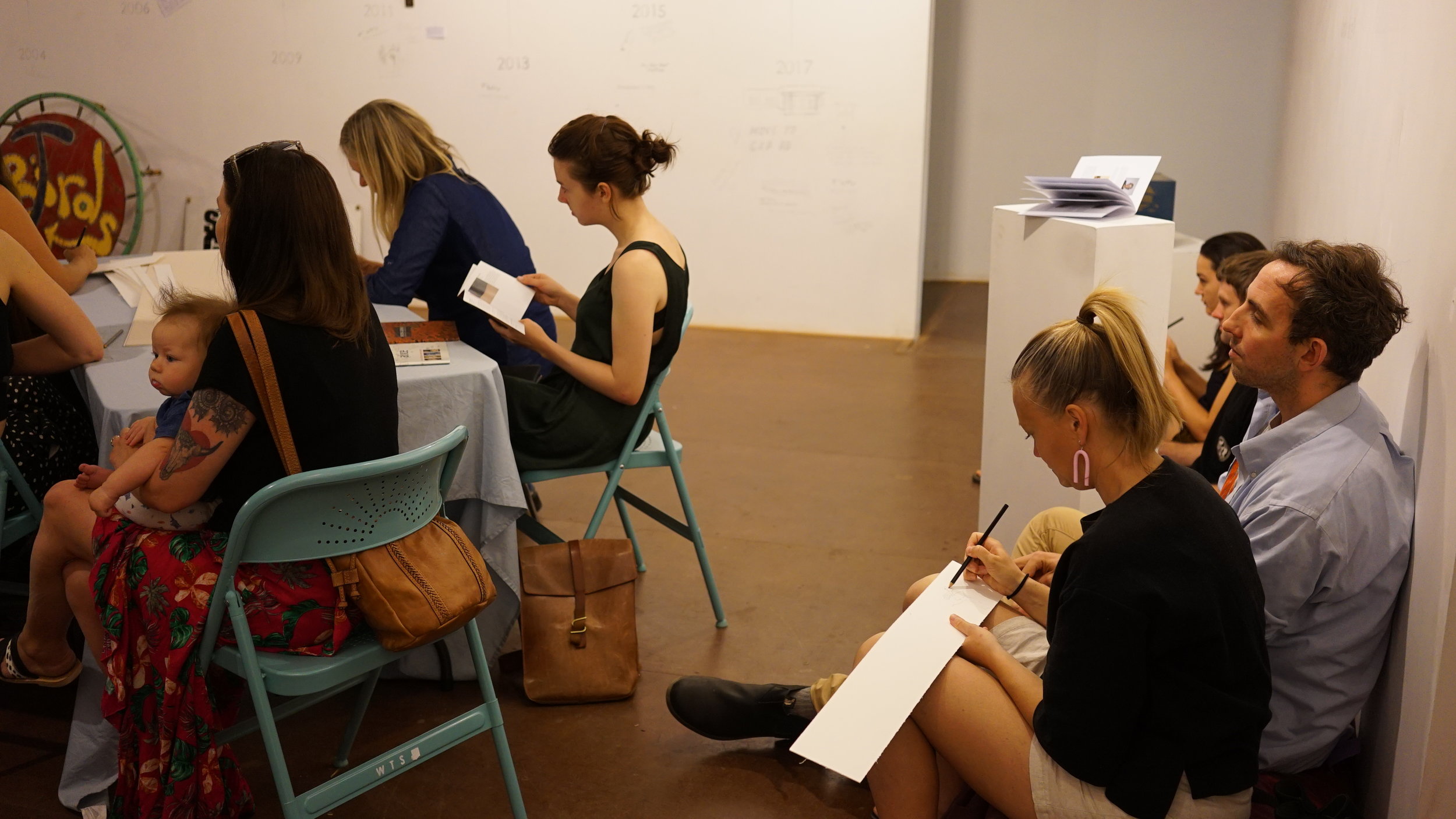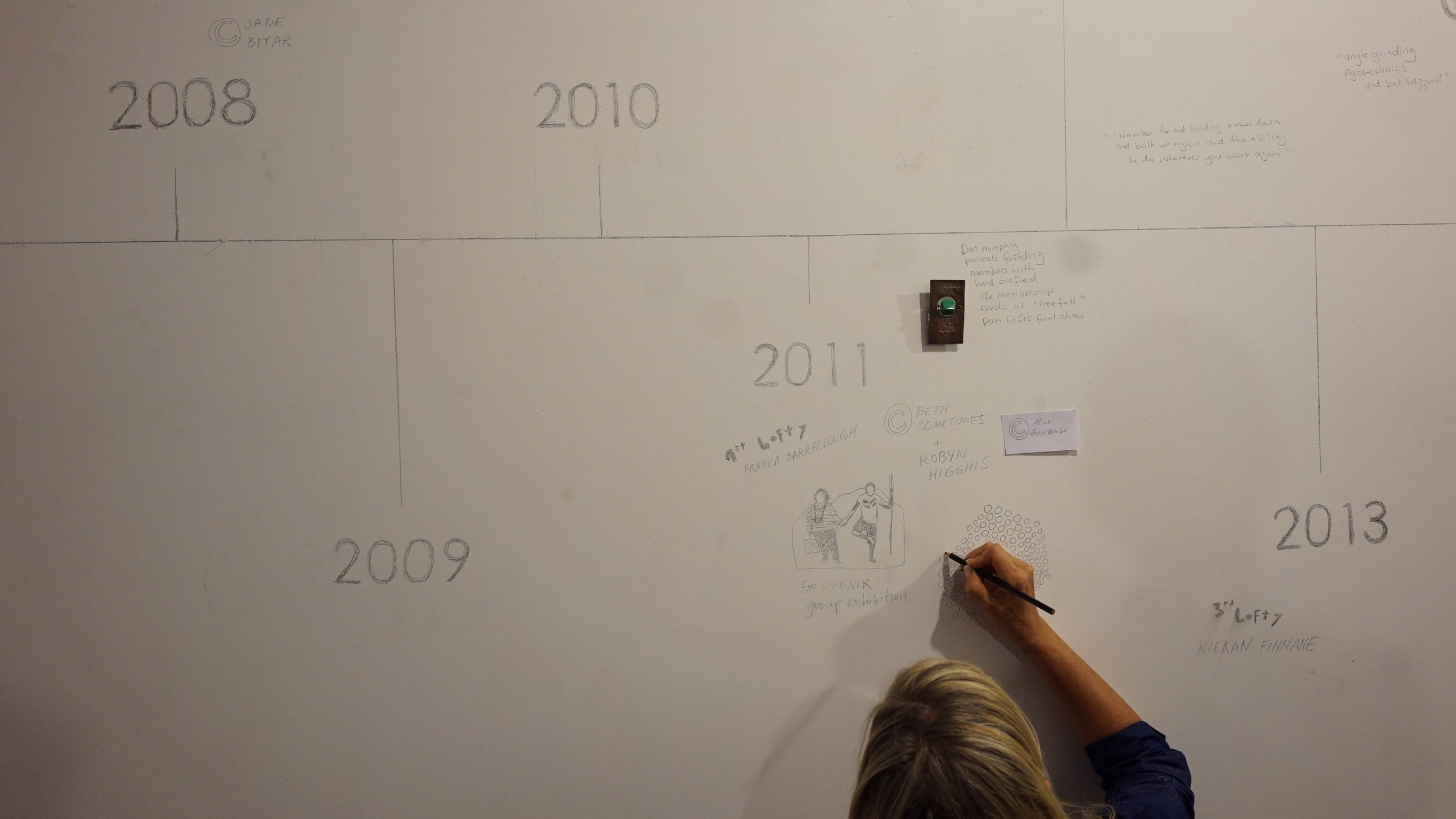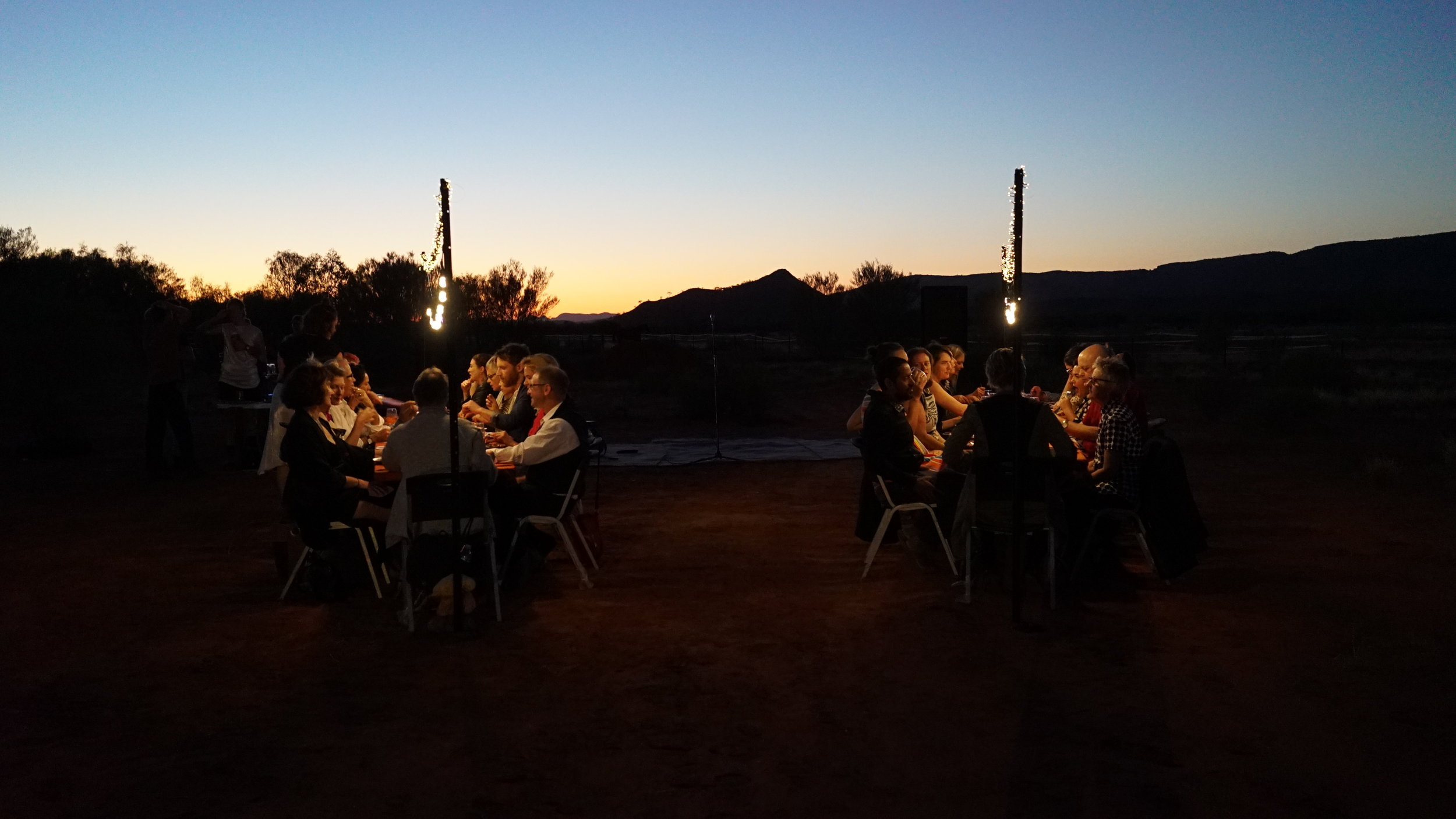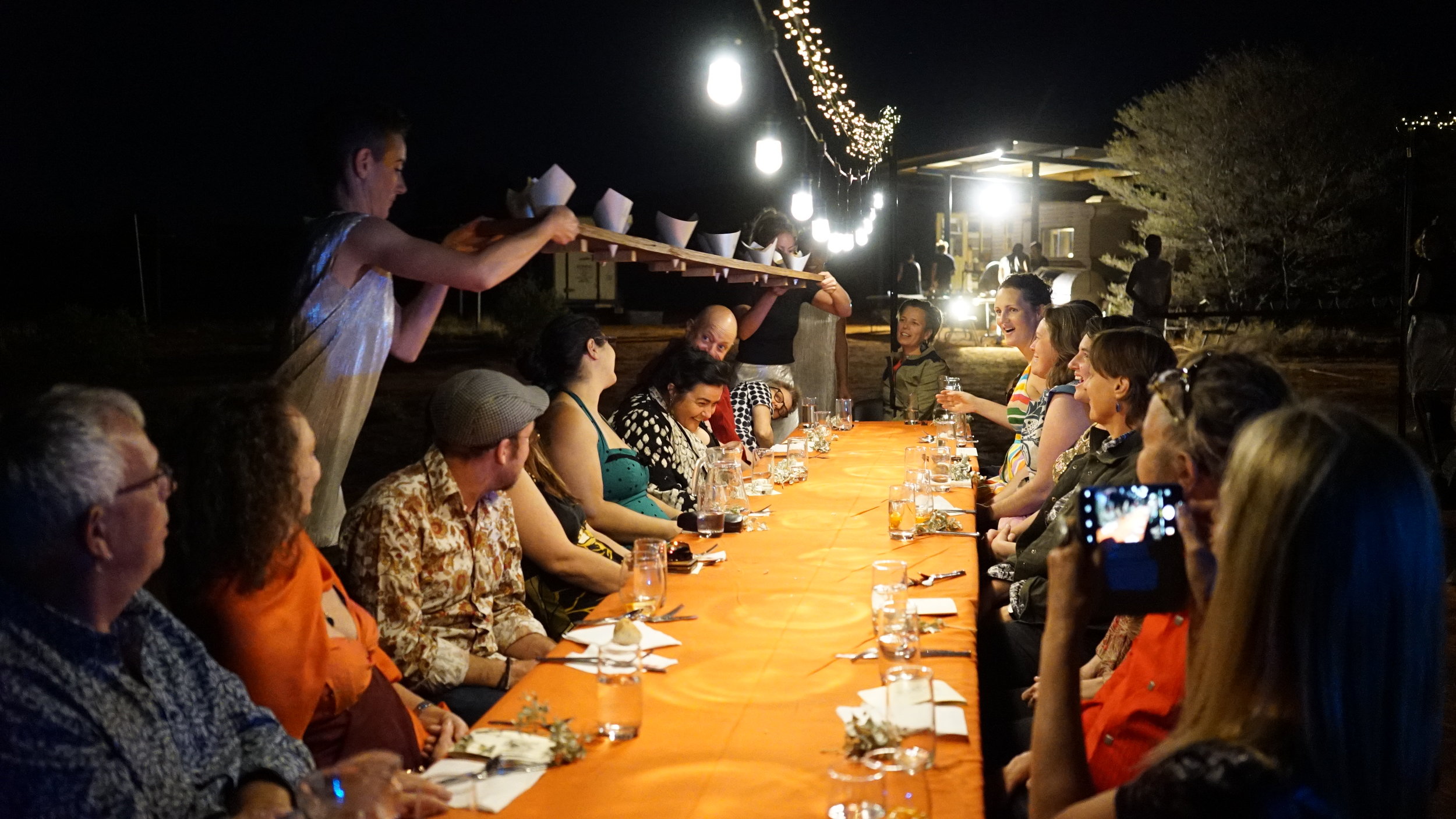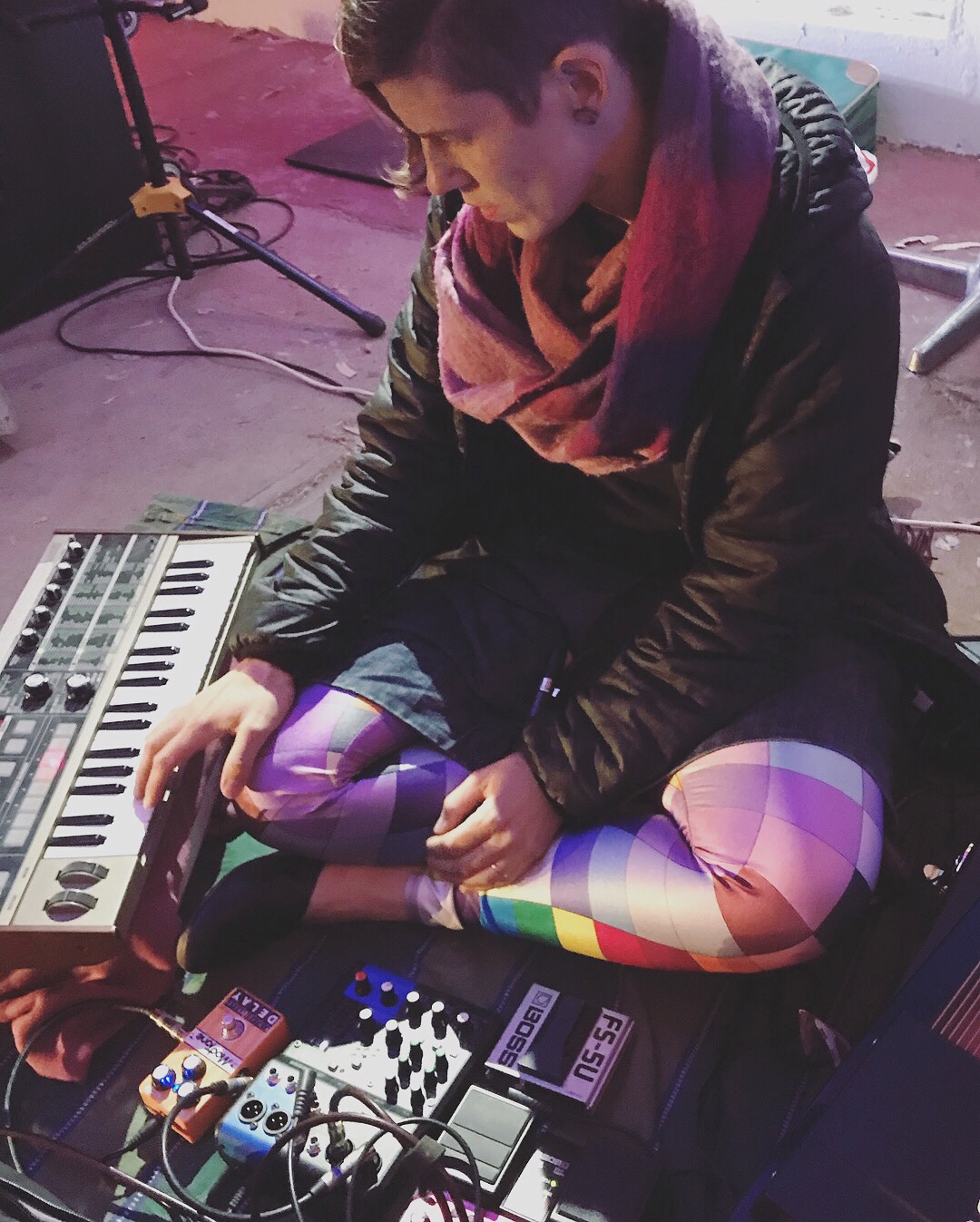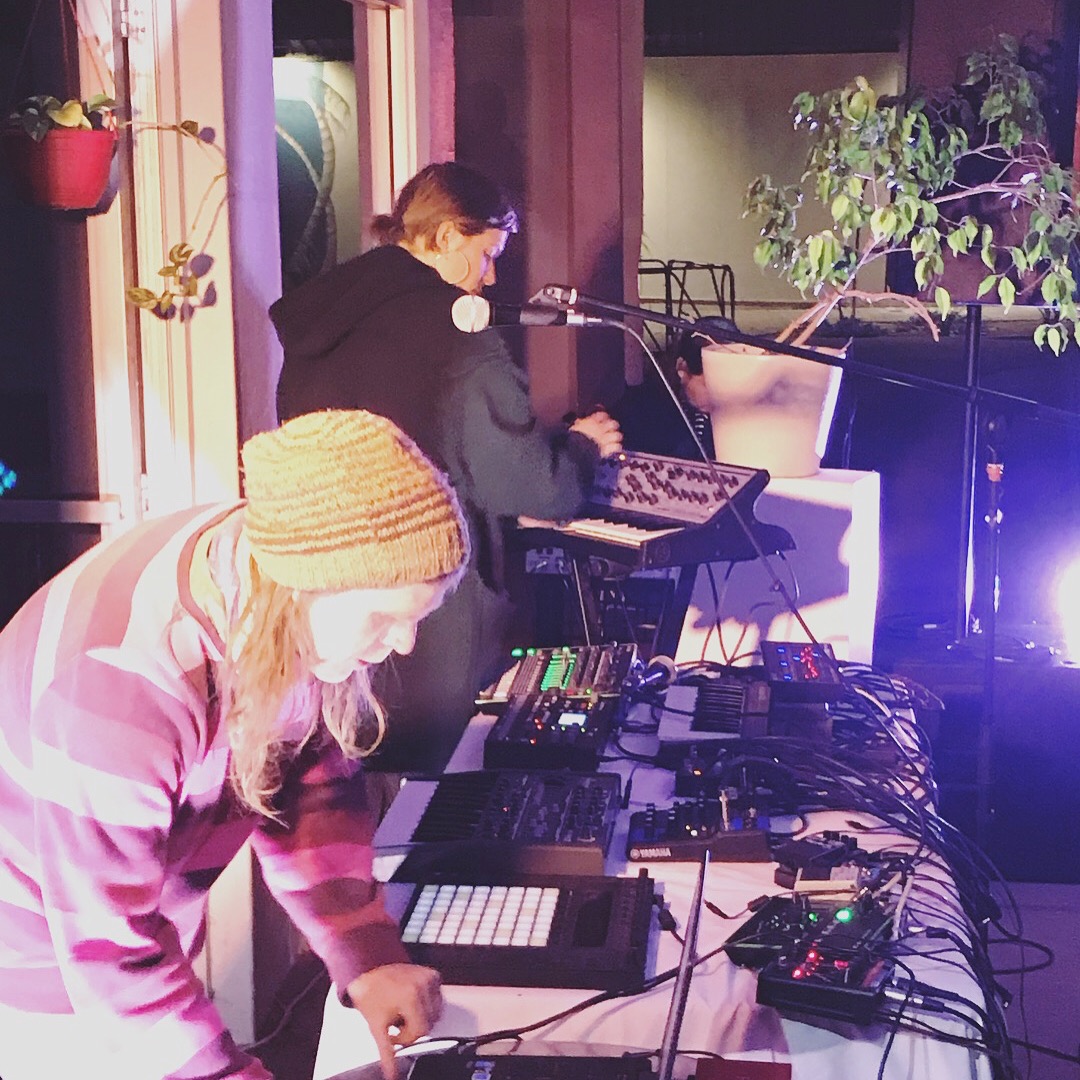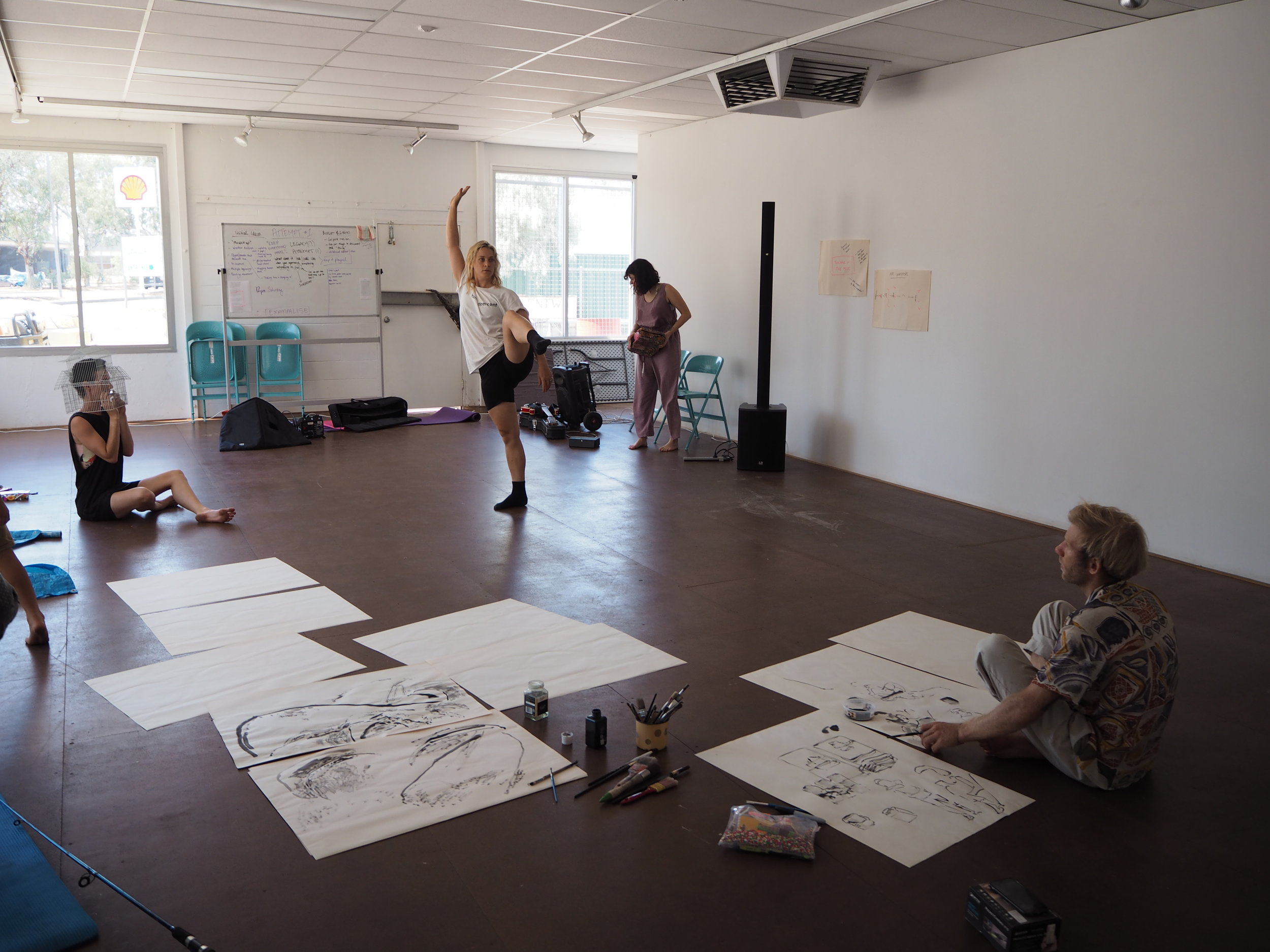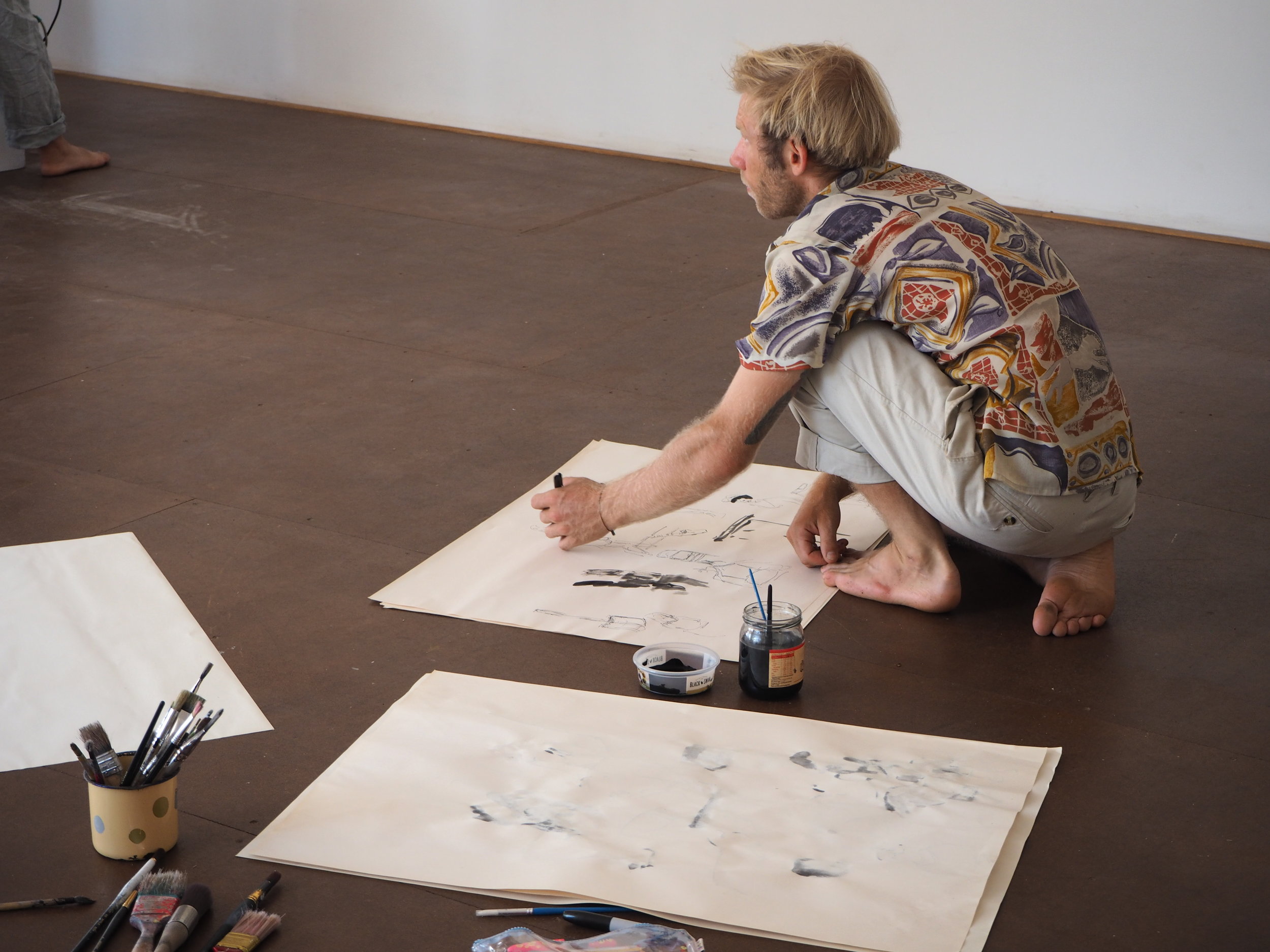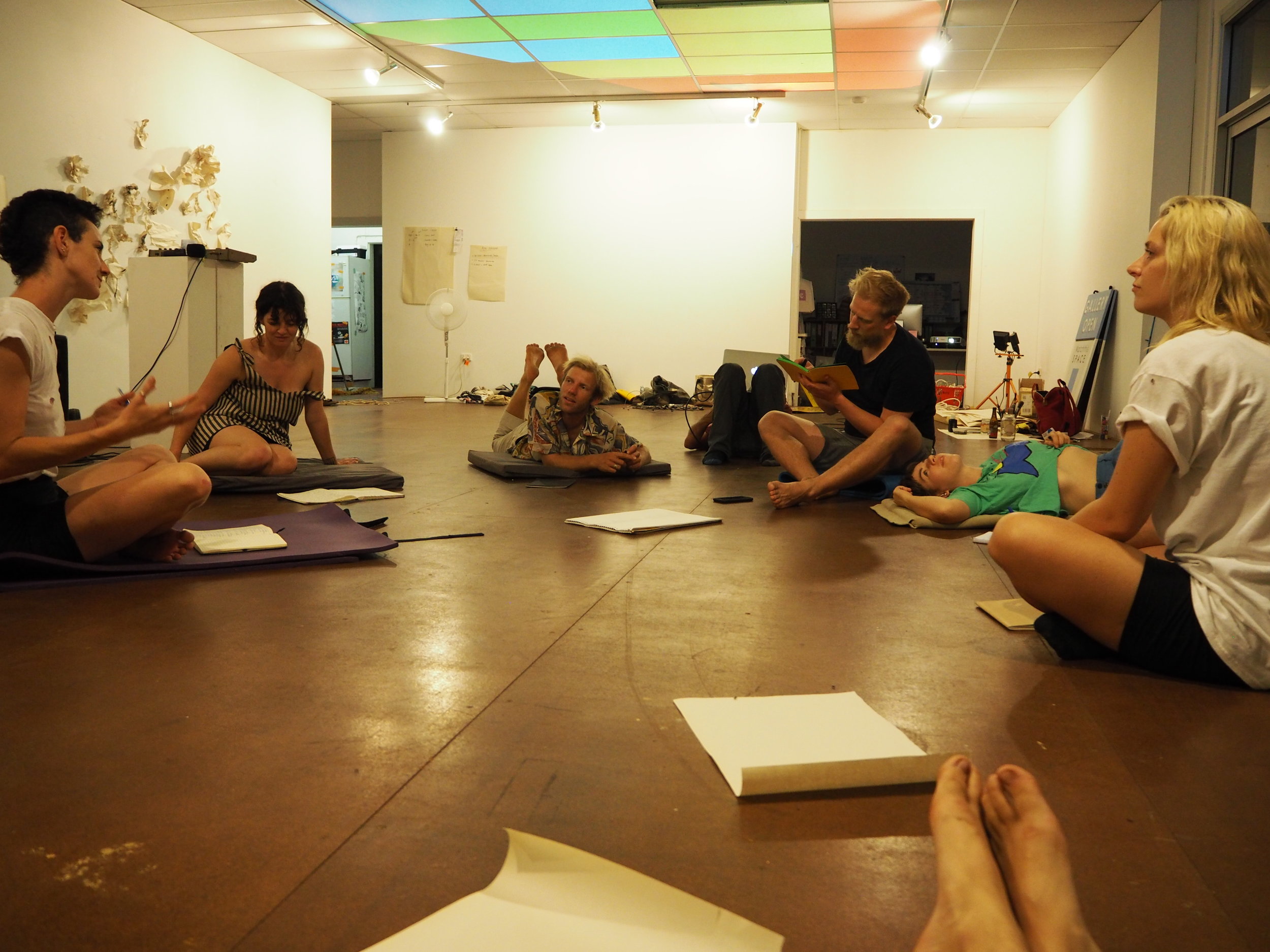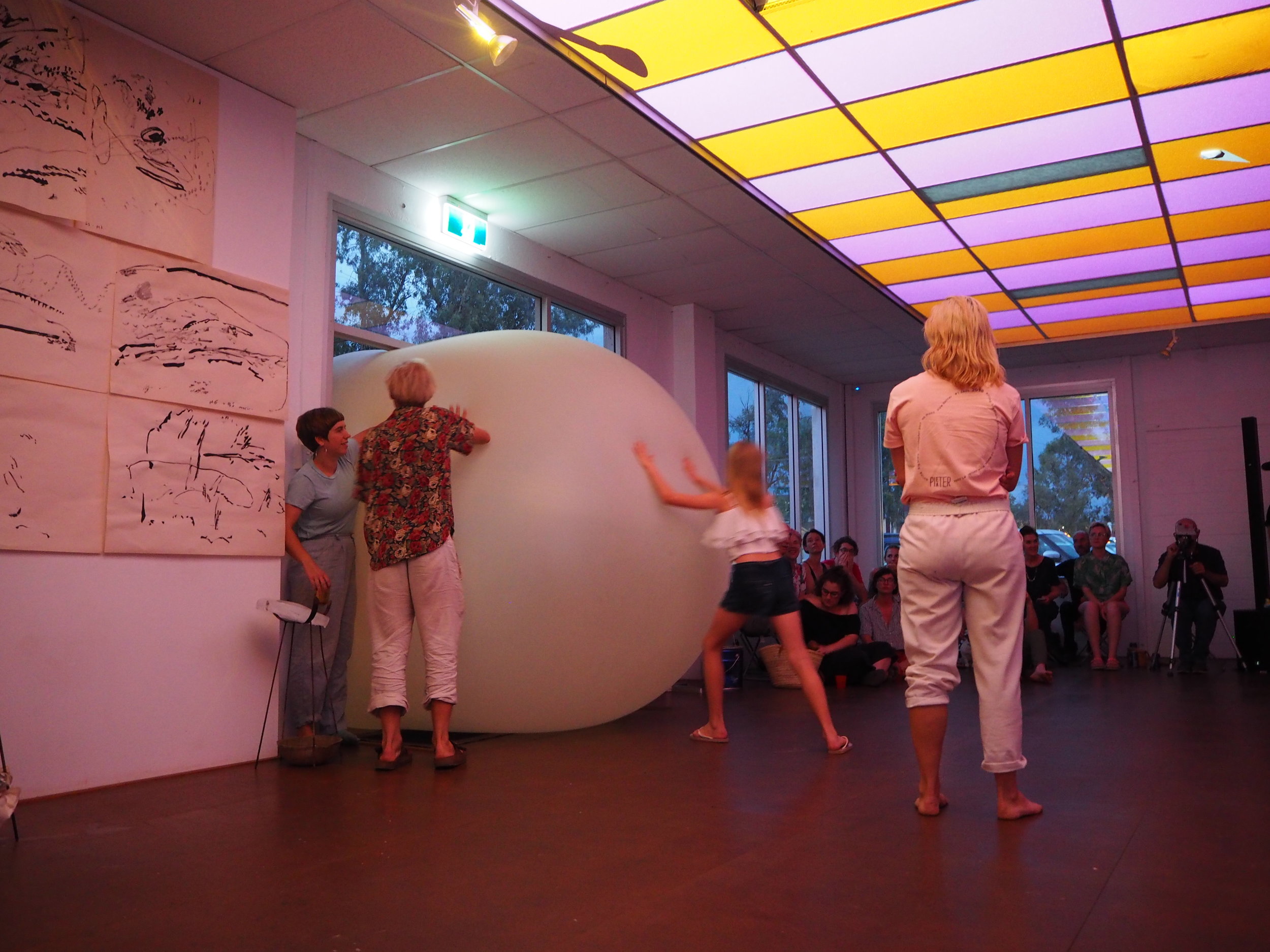 Click images to enlarge. Hover over enlarged image for details.
RESIDENCY: THE LOST DANCE PROJECT
2018
Residency in preparation for The Lost Dance Project in the WTS gallery space, 2018.
Dancers/Choreographers: Frankie Snowdon, Madeleine Krenek, Benjamin Hancock and James Andrews.
Photo credit: Benjamin Hancock.
OPEN STUDIOS
2018
In 2018, Open Studios became a regular addition to our Travelling Artists in Residence program, allowing artists to receive feedback and engage in critical discourses about their work without the pressure of presenting a polished exhibition.
APMPERE ANGKENTYE-KENHE
2017
The project valued Central/Eastern Arrernte as the first language of Mparntwe/Alice Springs. As defined by Arrernte language custodians, Apmere angkentye-kenhe (A Place For Language) made various resources and events to vitalise language knowledge transfer within Arrernte families and with a broader public.
WORKING WITH SCHOOLS
2017
Yipirinya Primary School worked with WTS to create environmentally-aware drawings for the WTS and Arid Lands Environment exhibition, 60,000 Artists, raising funds for climate change.
HOBIENNALE
2017
Magic Hour @ Coles Carpark by Beth Sometimes, Zoya Godoroja-Prieckaerts & Harry Hayes, presented at Kickstart Arts Centre, Hobart, for HOBIENNALE 2017.
Video credit: Lucy Parakhina