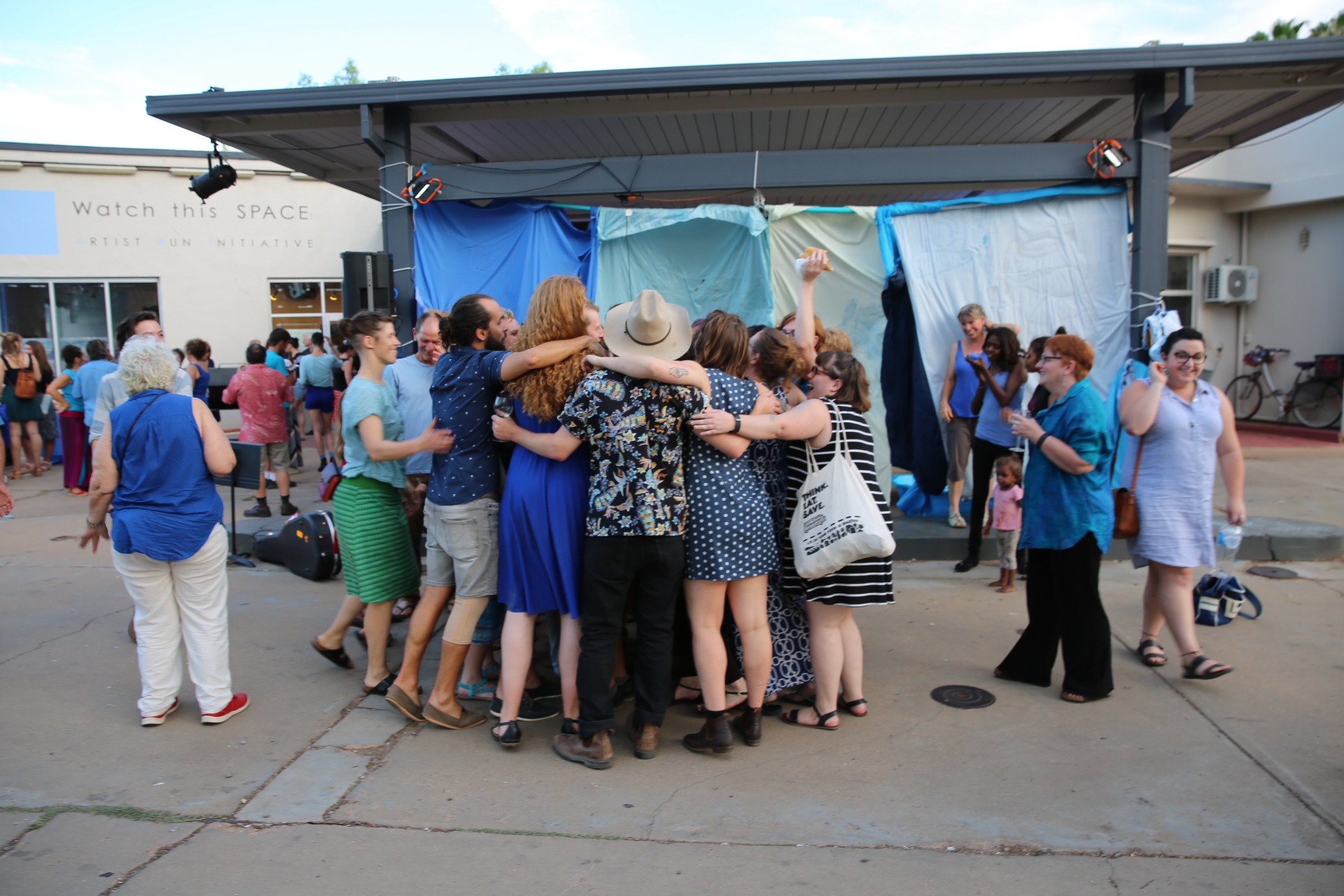 Alice Sings Pop-Choir is lovingly lead by two local musicians, Edward Gould ("Choir Master") and Dave Crowe. The two have created a safe space for any and all community members to engage in music (particularly singing), no matter their level of experience.
The choir is open to everyone and is free for all. Ed and Dave volunteer their time, love, skills and energy with complete generosity in the hope that they will one day hear the whole town singing Adele's Hello (...amongst other pop ballads and bangers).
WHEN
Every Sunday from 3-5pm at the WTS Gallery*

*When the gallery is unavailable rehearsals are moved to Red Hot Arts, so make sure you stay in the loop by joining the Choir Facebook group.
HOW TO JOIN
Rock up to the space at the right time. That's all there is to it!
COST
FREE
...Though donations are always welcome to assist covering occasional expenses.