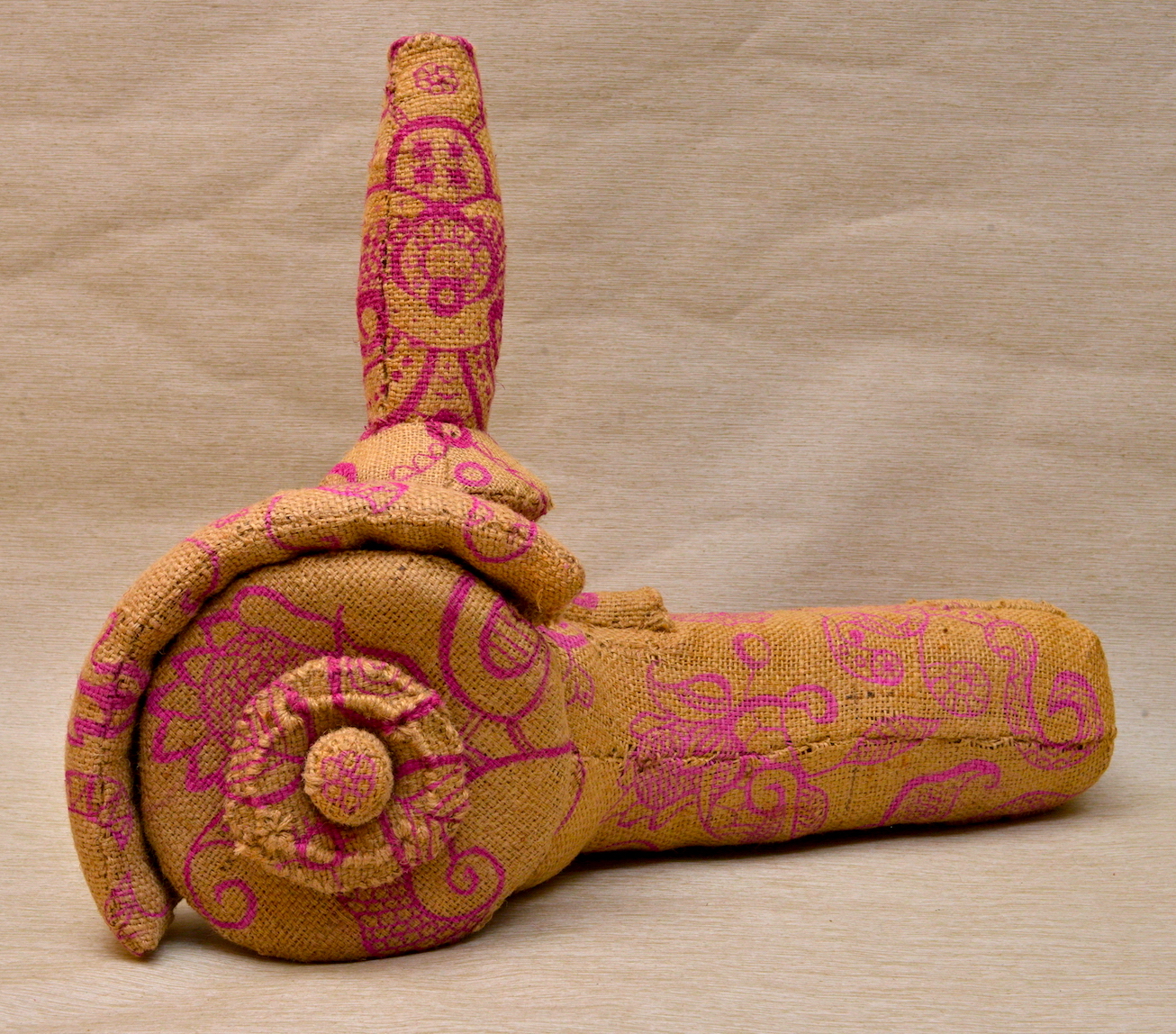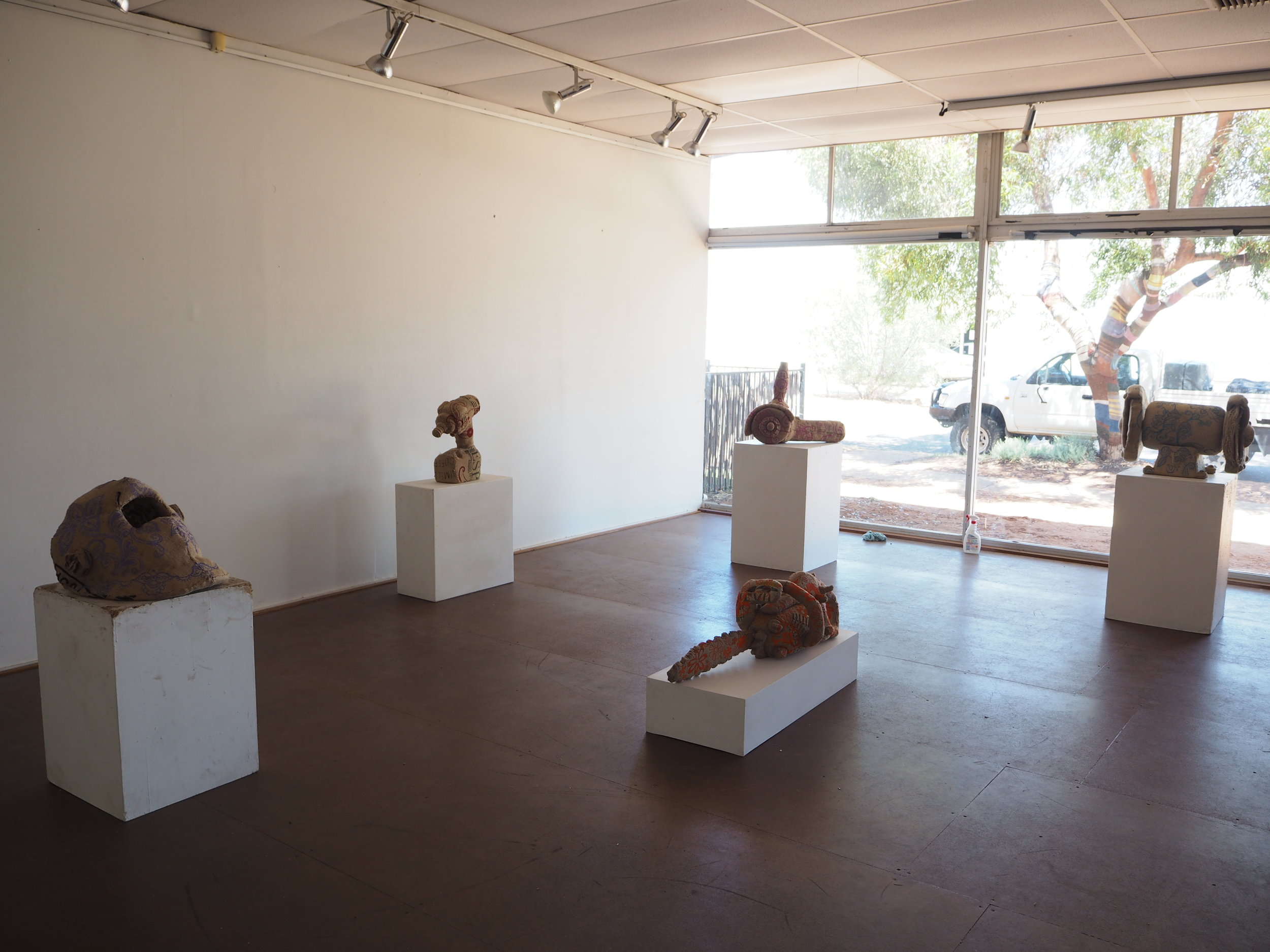 Feminising the Power Tool
J9 Stanton
Past Lofty winner, J9 Stanton, will be exhibiting a collection of her newest works as part of our 2016 Lofty celebrations.
These works are a group of power tools from my metal workshop recreated in foam, covered with sewn hessian, with painted lace patterns on them. They are a marrying of two very different aspects to my creative practice, the feminine and masculine, sewing and welding. The contrasting of these approaches to art making have fascinated me for some time, and in a way speak of a perception of life of which I am familiar with, that is a life of extremes, black and white, soft and hard, fluffy and spiky. It is the ambiguity created by the amalgamatIon of such opposites that feed my inspiration.
THE POWER TOOL SOUNDSCAPE
Musicians David Williams and Sooji Kim have been invited to use extensive recordings of the power tools to mix, warp and shape the normally harsh sounds into melodic forms and come up with a soundscape to accompany the art works.
David and Sooji will be performing the soundscape live at the Loftys starting at 6pm.
OPENING
6pm, Saturday 26th November
EXHIBITION
26 November - 9 December 2016