Watch This Space / SUPPORT This Space
2017 & 2018 Proud Achievements
STILL ALIVE AFTER 25
2018
Creative Program celebrating our 25th Anniversary, featuring projects from Mparntwe/Alice Springs-based artists. The program saw local artists take the forefront of experimental arts, highlighting the immense talent that lives amongst our Central Australian community.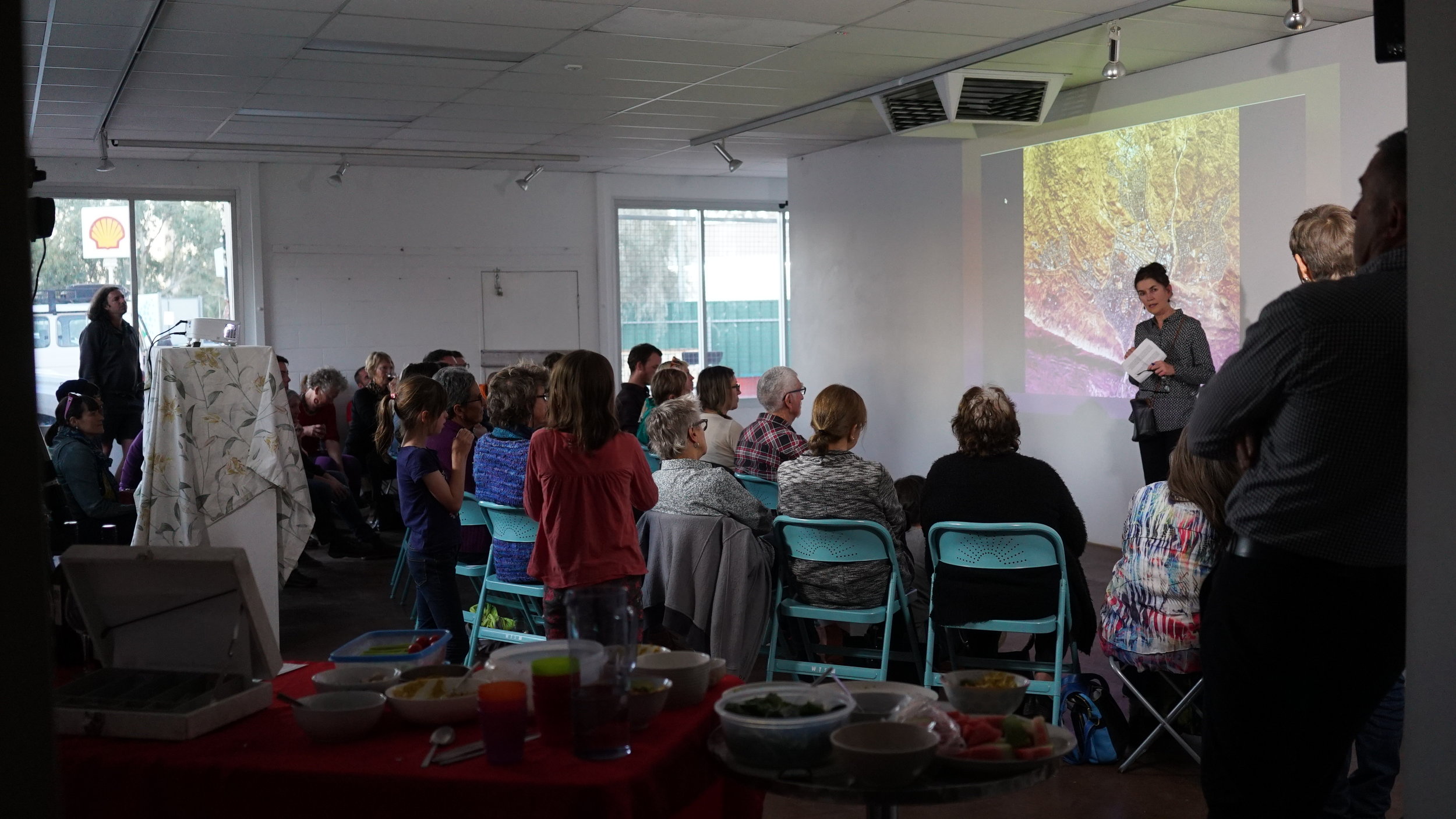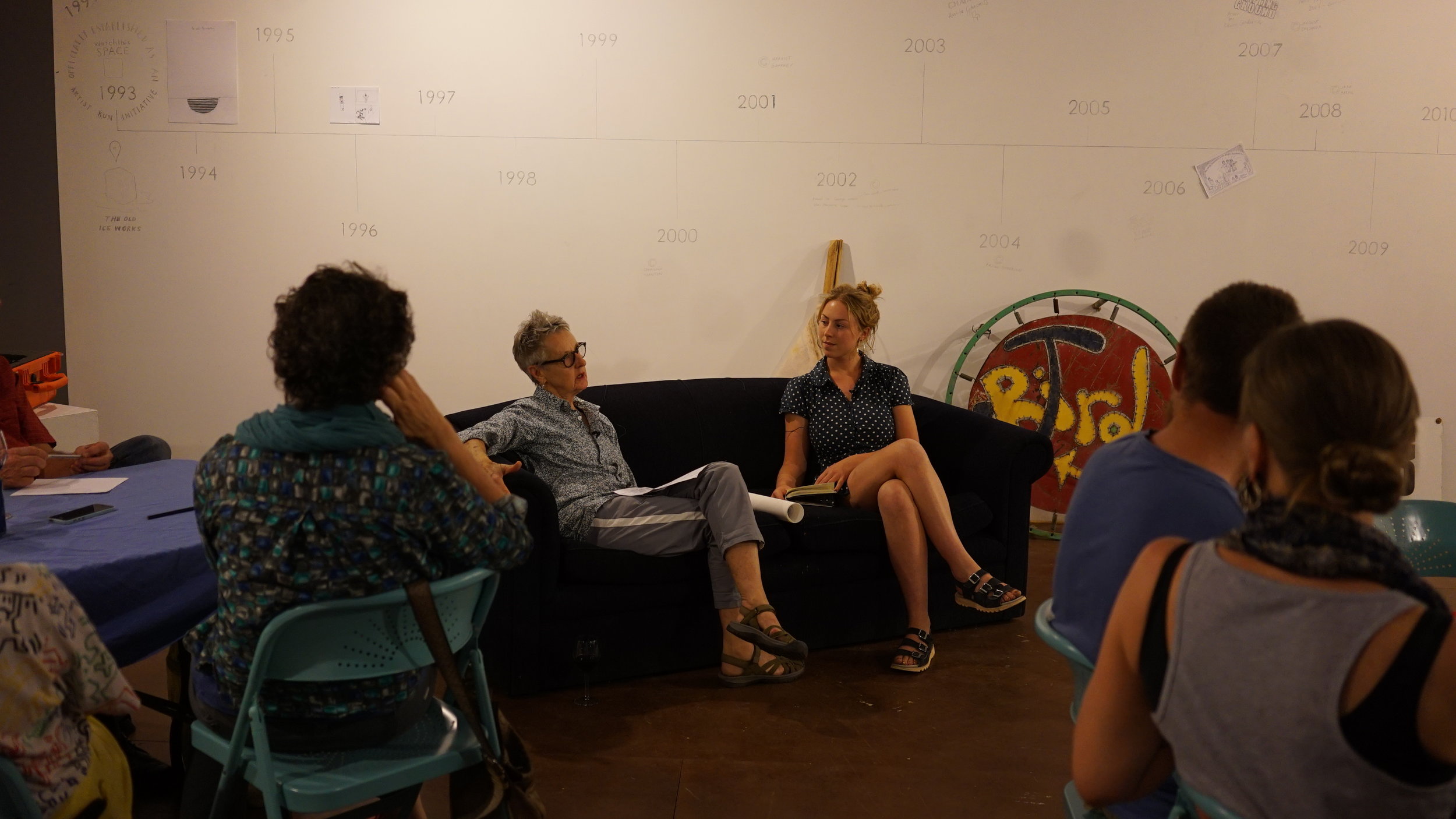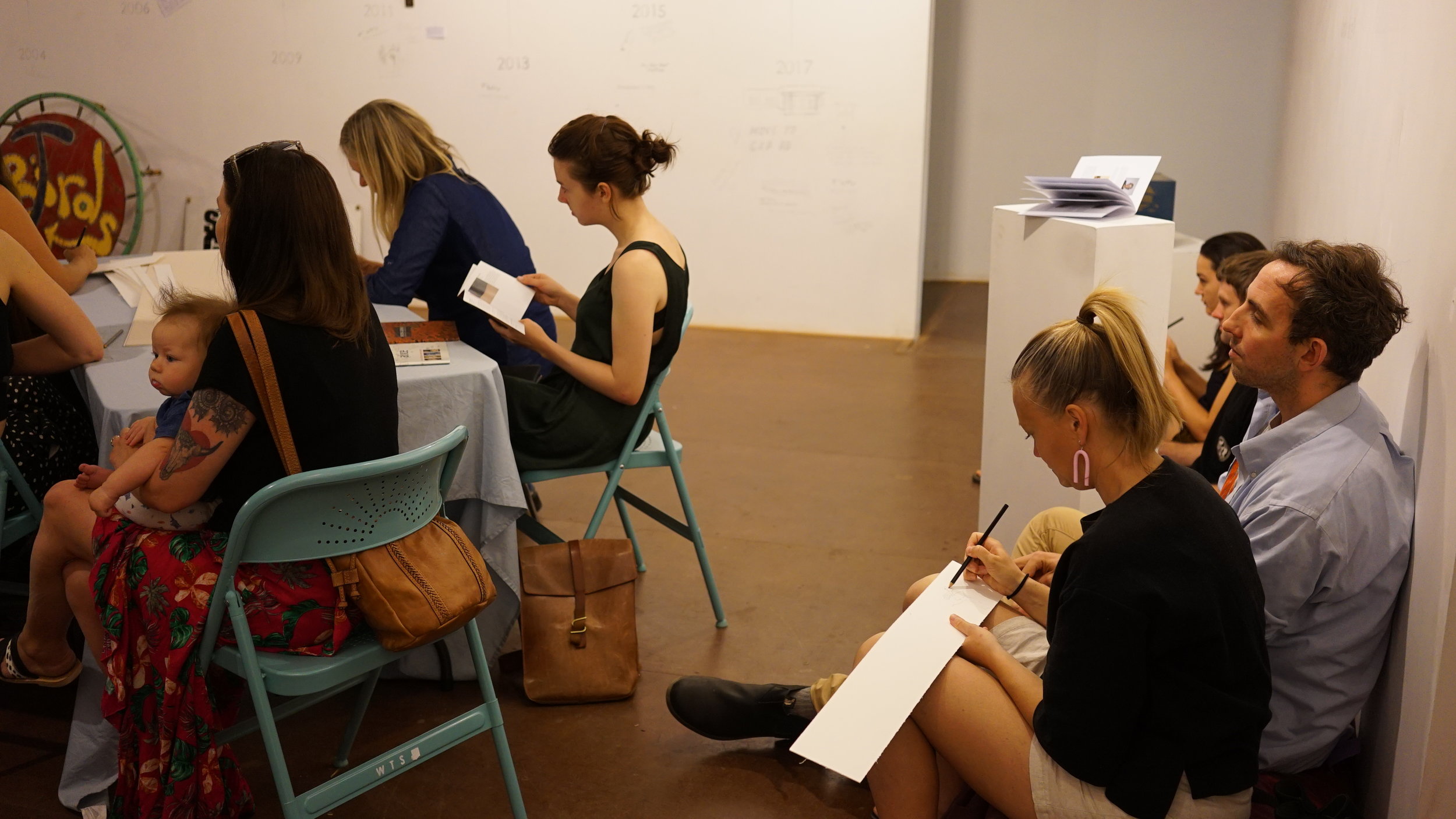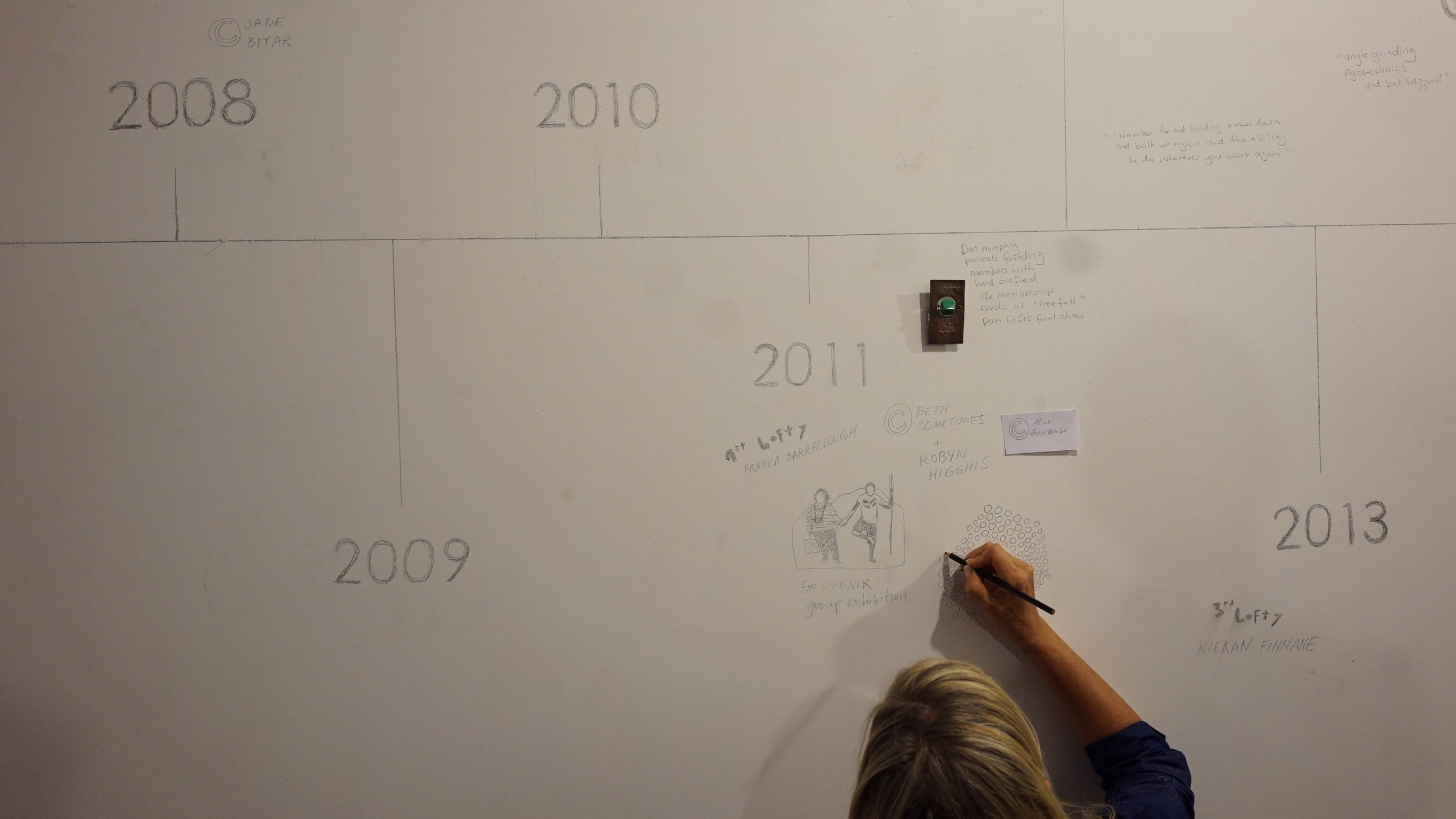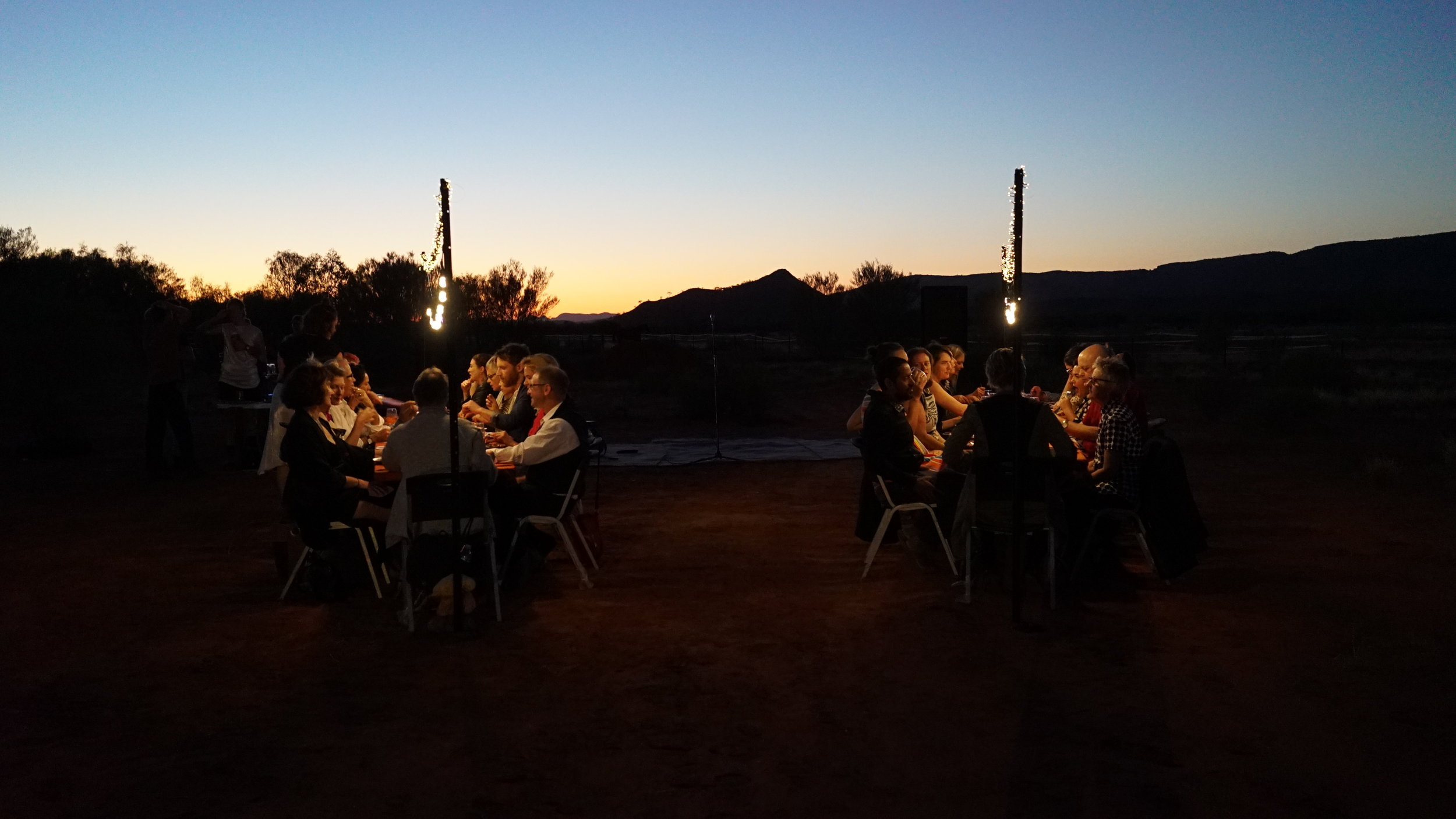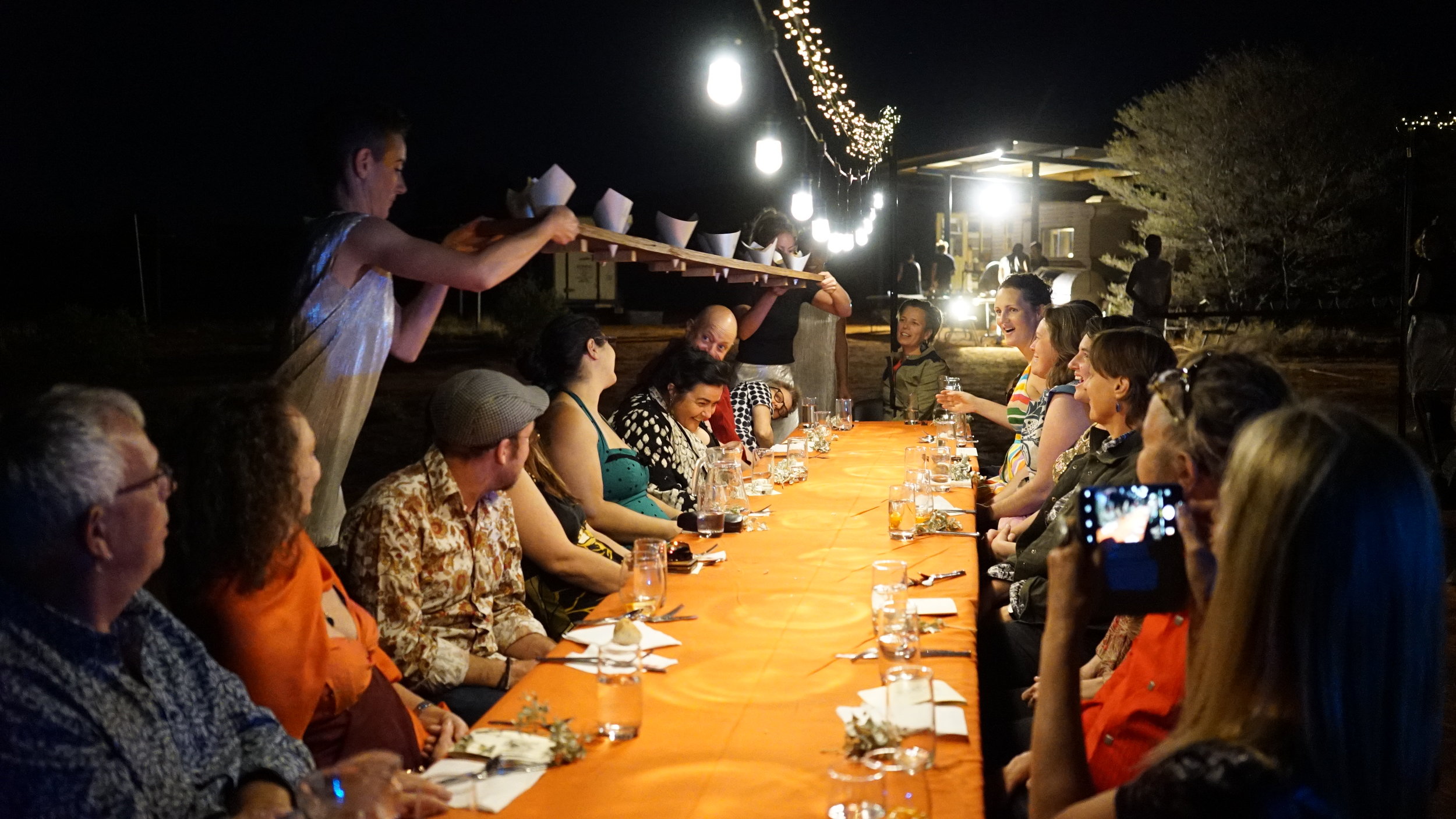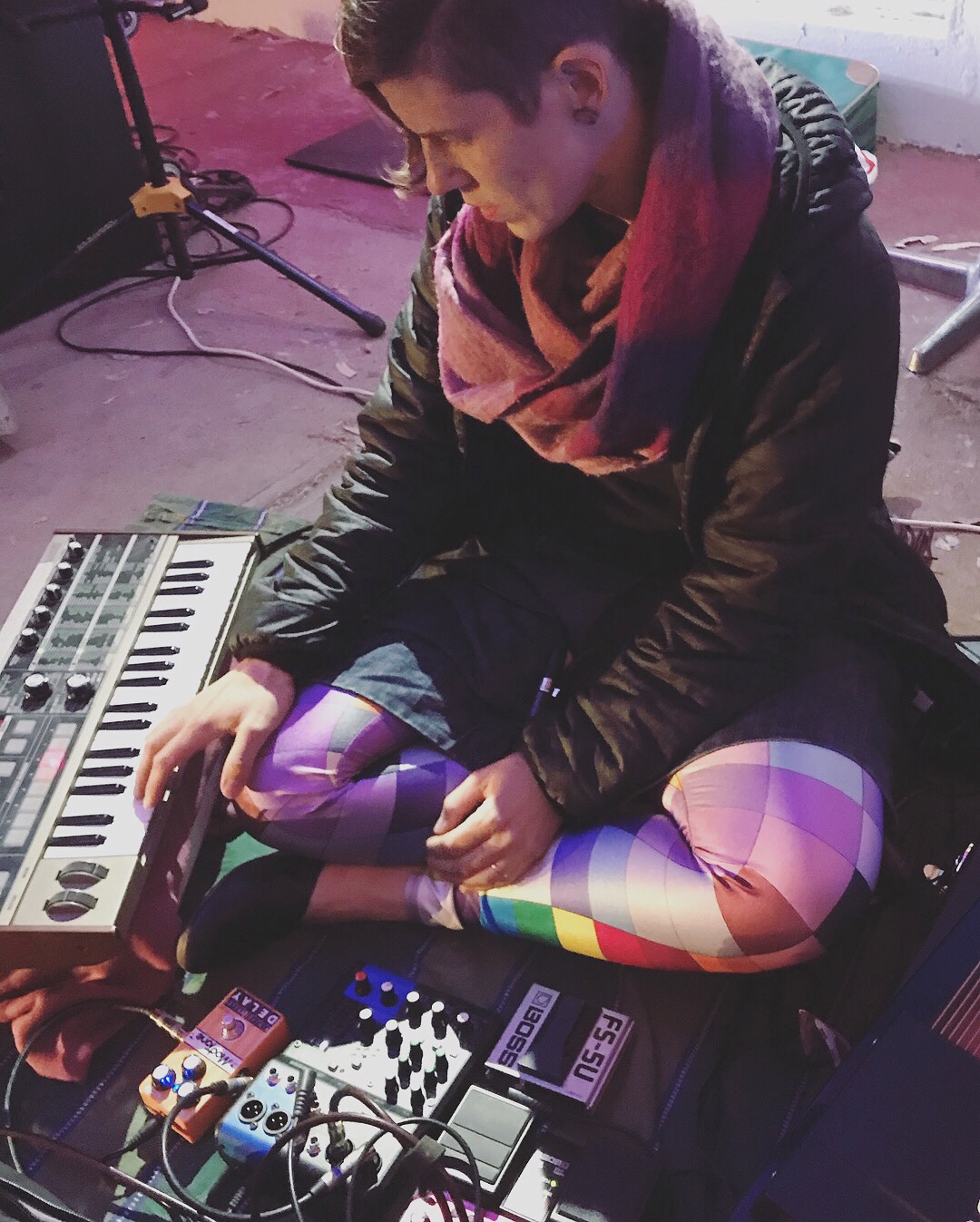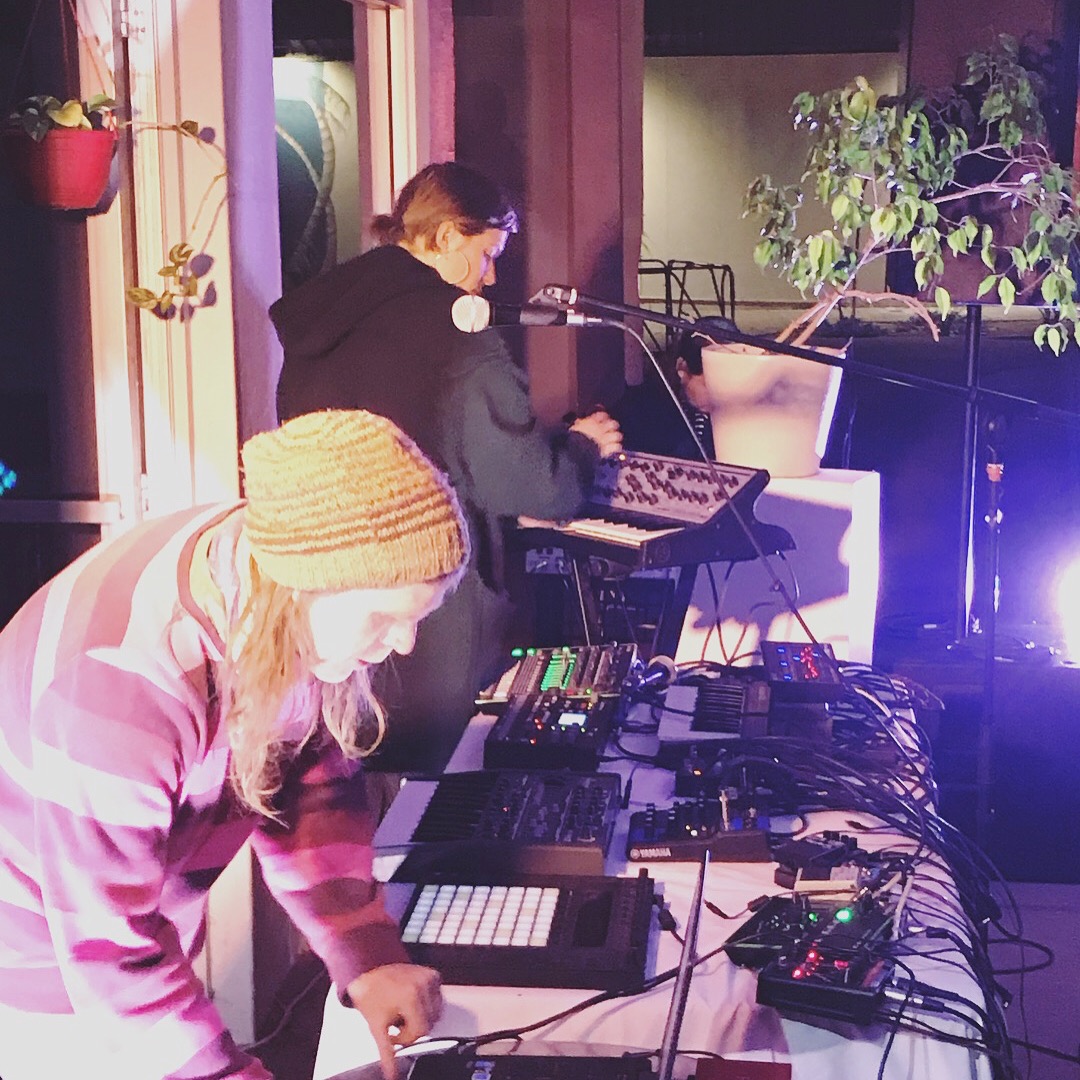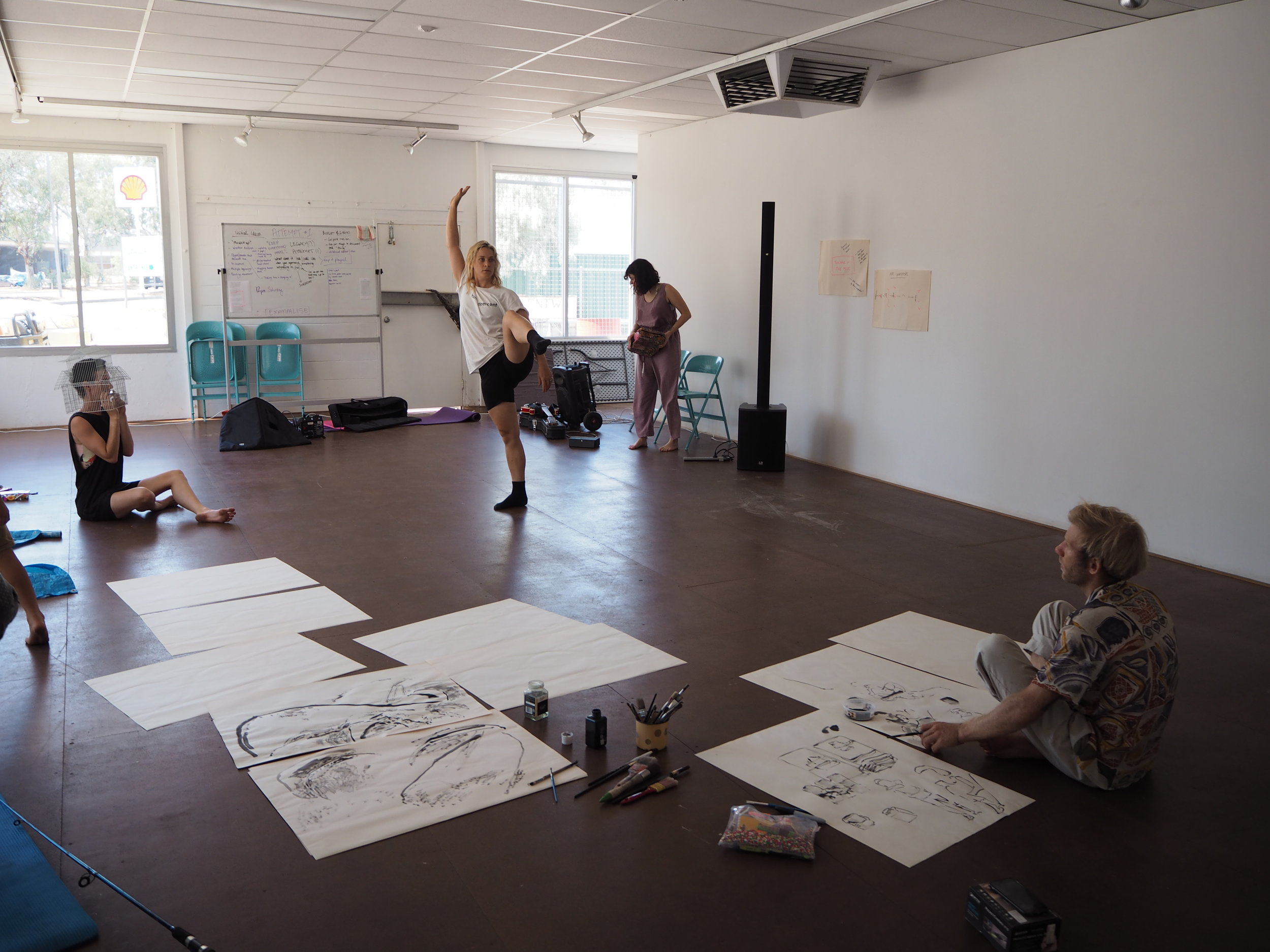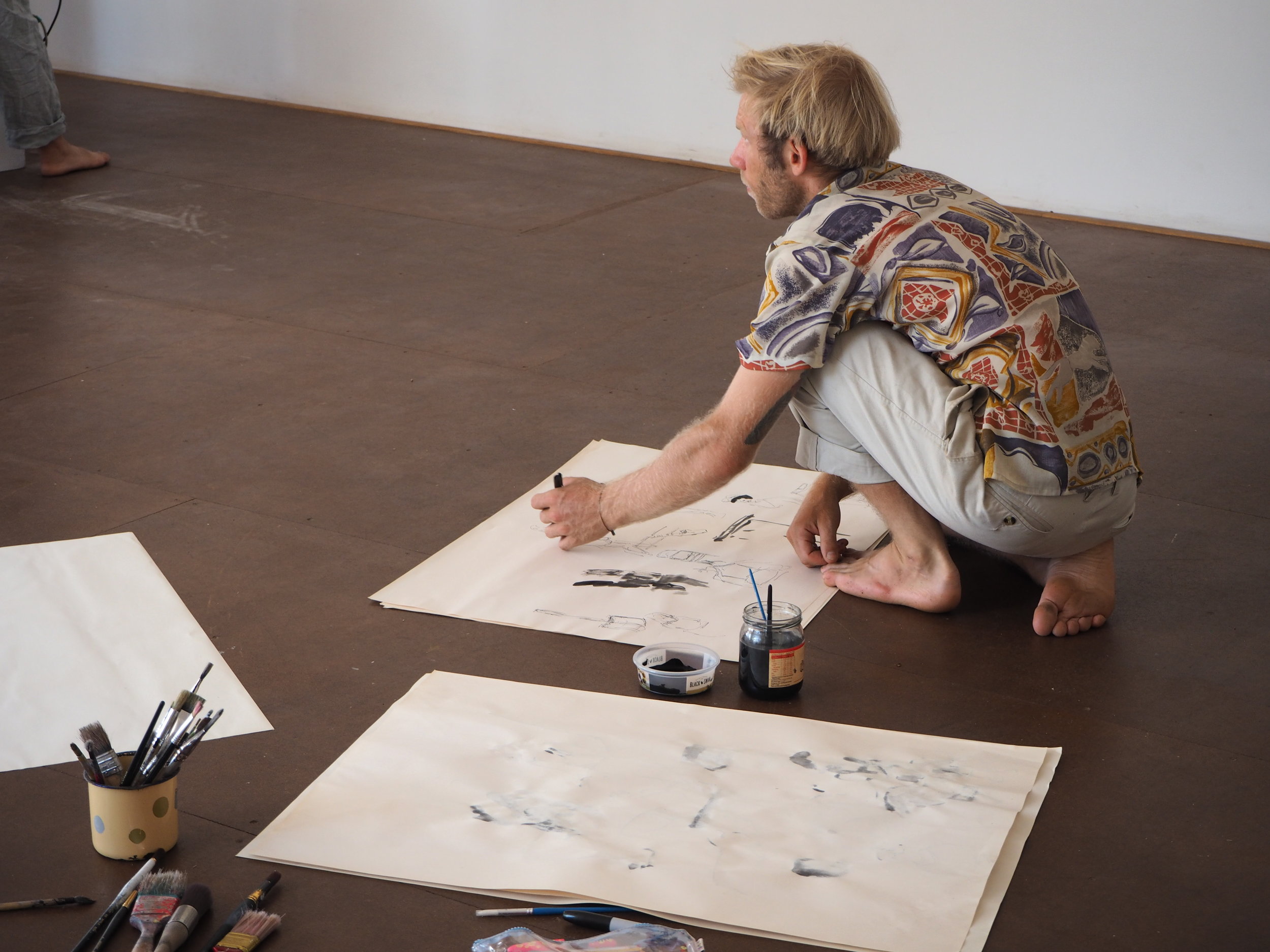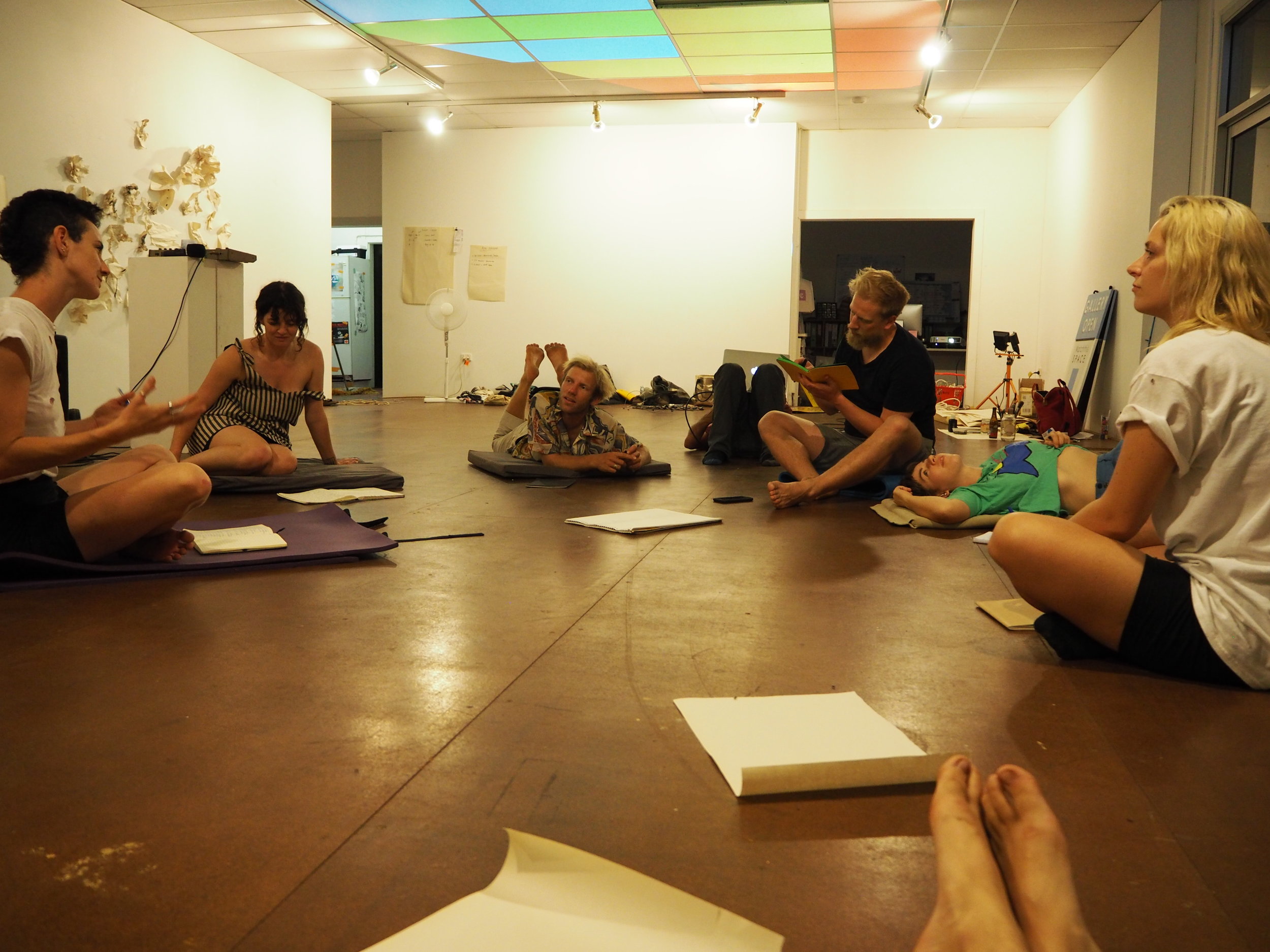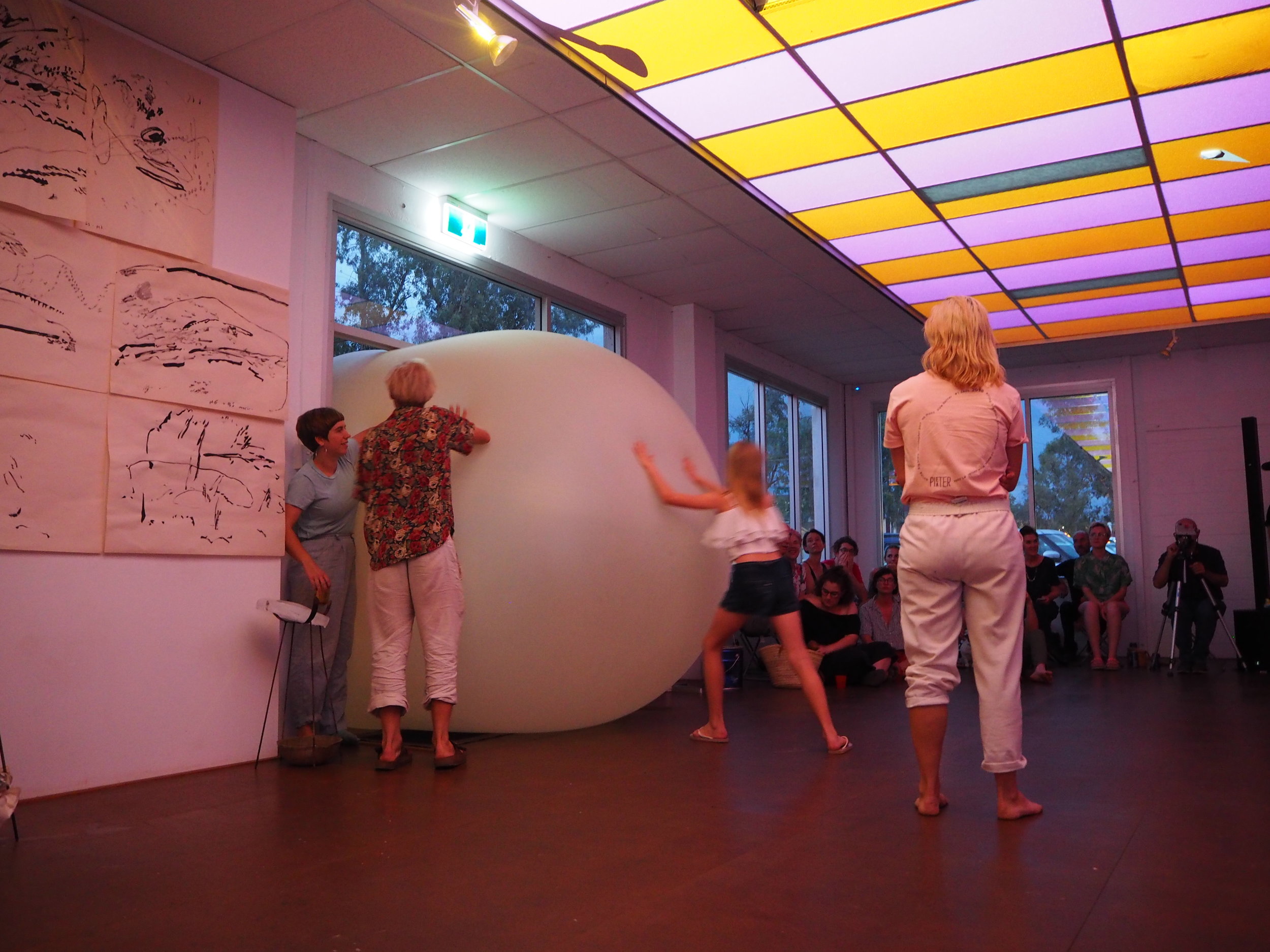 Click images to enlarge. Hover over enlarged image for details.
RESIDENCY: THE LOST DANCE PROJECT
2018
Residency in preparation for The Lost Dance Project in the WTS gallery space, 2018.
Dancers/Choreographers: Frankie Snowdon, Madeleine Krenek, Benjamin Hancock and James Andrews.
Photo credit: Benjamin Hancock.
OPEN STUDIOS
2018
In 2018, Open Studios became a regular addition to our Travelling Artists in Residence program, allowing artists to receive feedback and engage in critical discourses about their work without the pressure of presenting a polished exhibition.
APMPERE ANGKENTYE-KENHE
2017
The project valued Central/Eastern Arrernte as the first language of Mparntwe/Alice Springs. As defined by Arrernte language custodians, Apmere angkentye-kenhe (A Place For Language) made various resources and events to vitalise language knowledge transfer within Arrernte families and with a broader public.
WORKING WITH SCHOOLS
2017
Yipirinya Primary School worked with WTS to create environmentally-aware drawings for the WTS and Arid Lands Environment exhibition, 60,000 Artists, raising funds for climate change.
HOBIENNALE
2017
Magic Hour @ Coles Carpark by Beth Sometimes, Zoya Godoroja-Prieckaerts & Harry Hayes, presented at Kickstart Arts Centre, Hobart, for HOBIENNALE 2017.
Video credit: Lucy Parakhina