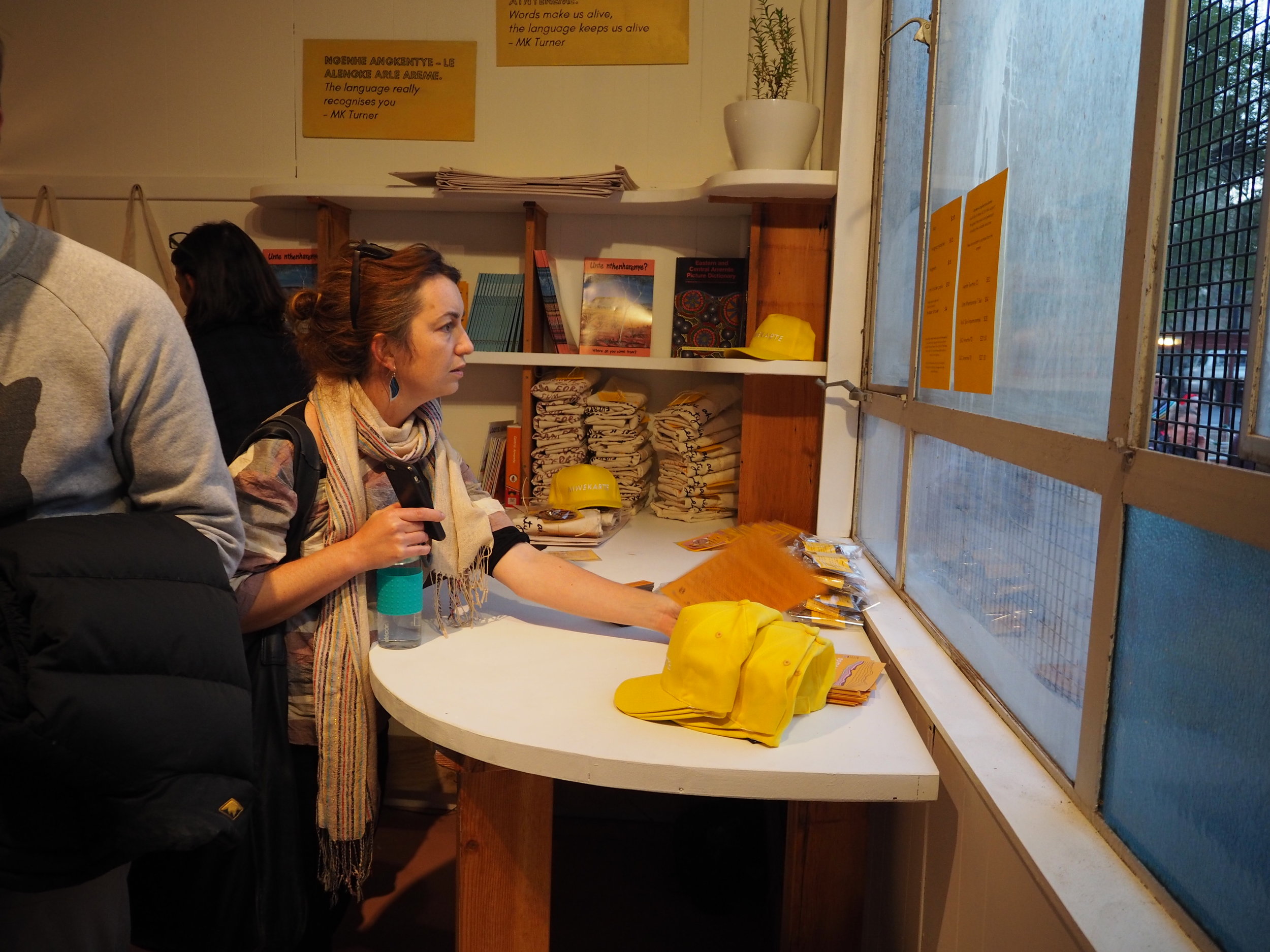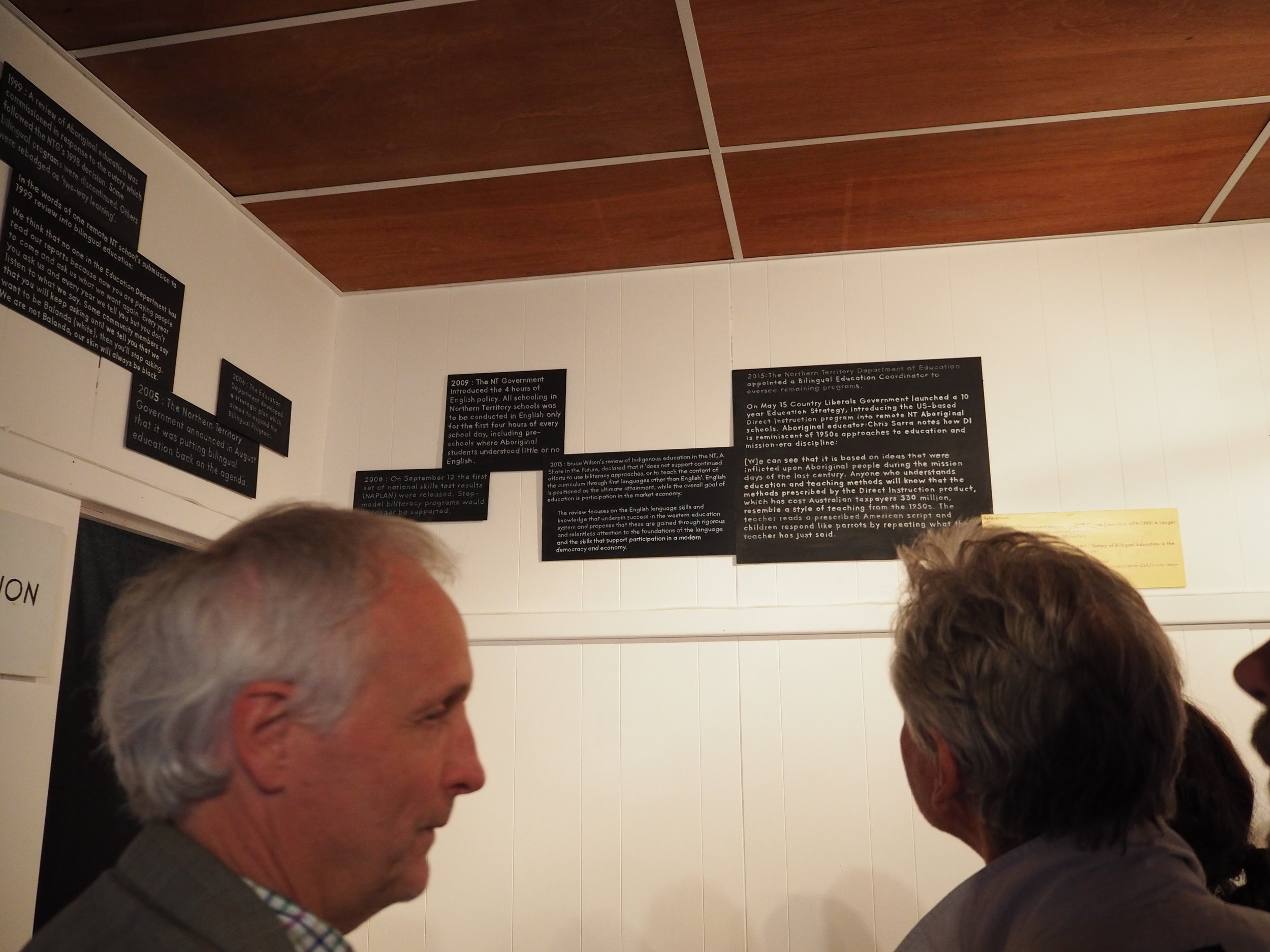 Apmere Angkentye-Kenhe | A Place For Language
Created in Mparntwe/Alice Springs
An Offsite Project
Apmere angkentye-kenhe is taking place in the old op-shop behind the Uniting Church on Todd Mall. This little shed will become an interactive space and host a series of language exhibits, activities and events that generate opportunities for engaging with the language of Mparntwe, Alice Springs, Central/Eastern Arrernte.
The project is being produced by Watch This Space in collaboration with Arrernte language experts, supported by Batchelor Institute, Akeyluerre Healing Centre, Children's Ground, the Alice Springs Library & the Alice Springs Language Centre, and funded through the Australian Government's Regional Arts Fund and Batchelor Instituture. The project is moving with current concerns of the Arrernte language, as defined by its custodians, and exploring language's potential for altering the way settlers and visitors experience place.
In addition to these events, the space will be open at set times daily from Monday-Saturday and host specific language sessions at a variety of times of the day with local speakers offering their expertise. Some sessions will be open to the public and some will be designed for specific invited groups. Click image to see details:
Kele mwerre.
For more information please contact Beth Sometimes via projects@wts.org.au
OPENING
6pm, Friday 16th June
EXHIBITION
16 June - 7 July, 2017